Kafta, kofta, kifta, however you spell it, it amounts to the same thing; a ground meat kebab.
Traditionally made of lamb, this grilled beef kafta as the name suggests is made of beef.
One more variation on the theme is a blend of lamb and beef.
Whichever way you decide to go with your meat mixture, you will most likely be pleased.
Food in the Middle East is a big part of everyday life, people come together for social meals on a regular basis.
Very often it is some kind of grilled meat that makes it on the menu, and kafta is definitely my favorite.
This dish, in many ways is the Middle Eastern hamburger equivalent.
Usually wrapped in a thin flat bread, much like a tortilla, with hot sauce and a mixed tomato, cucumber, and onion salad, it is a very popular meal indeed.
Lunch is the biggest meal of the day here, with a small light meal at dinner time.
I quite like having a big meal in the middle of the day.
Often followed by a nap.
Nothing could be better!
It is the custom here to have a rest after lunch and then going back to work and working a bit later.
Arabs tend to stay up late and take advantage of the cooler weather the evenings, and nights have to offer.
What is Kafta?
Kafta is ground meat kebab that is very popular in the Middle East, often grilled over hot coals on flat metal skewers with tomatoes and onions.
Served in pita bread of some type with sauces and salad.
My favorite memory is standing in the kebab house with my dad as a kid watching the kebabs get placed over the long grill.
I'd watch as the orders were being filled, a constant grinding of the meat and it going on the skewers and onto the grill in between shish kebab and shish taouk.
I couldn't wait to get back home with warm fresh bread, hummus, and of course hot kebabs!
It seemed magical as they cooked the meat just right every time, knowing when to turn the skewers and what part of the coals they should be over.
I spent the beginning of the summer working on our garden so we've held quite a few BBQs.
These kafta's are an easy alternative to your traditional skewer.
They take minimal time to make but have the biggest impact in terms of flavor!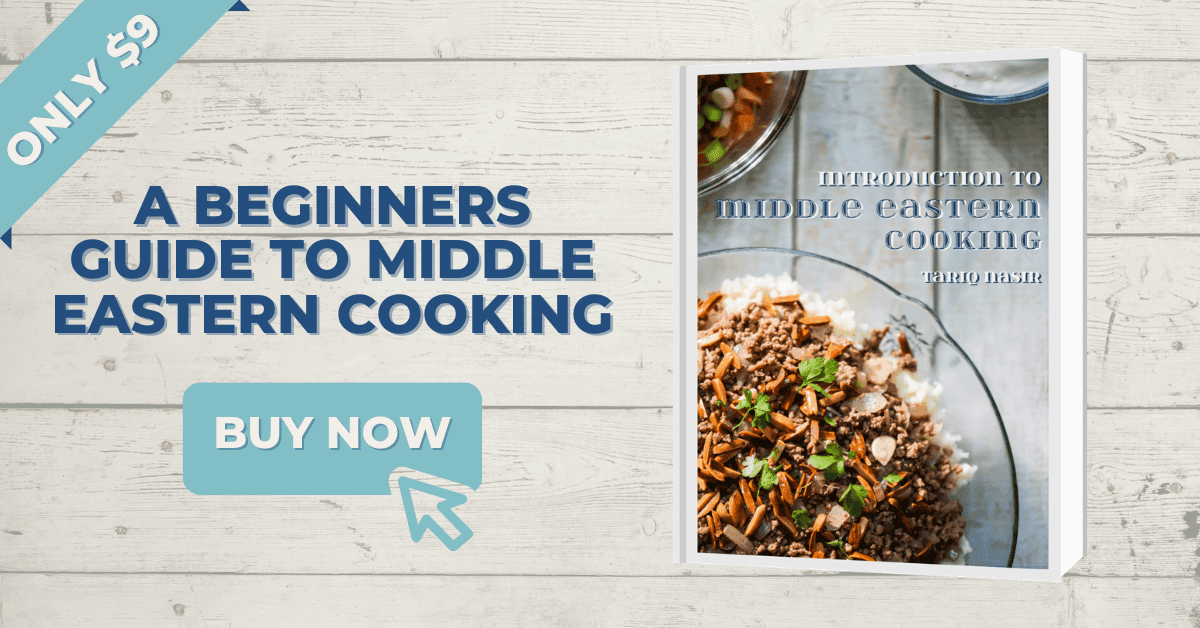 How to Make Beef Kafta
Starting with ready ground meat or meat that you grind fresh, placed in a large bowl.
Add to this finely chopped white or yellow onions, parsley, spices, and salt.
I like to use a meat grinder, but I know some people who like to use a food processor.
Either will give you the desired outcome of perfectly ground meat.
Combine the beef, parsley and spices.
Shape the kafta with your hand as you slide the meat onto the skewers.
Flat metal skewers work really well for making kafta since there is a wider surface for the meat to attach to.
Wooden skewers work fine as well, however, I would recommend you soak them in water for thirty minutes before using them so they don't catch fire over the grill.
I like to brush the beef or lamb with olive oil before putting them on the grill.
Kaftas will take about twenty minutes to cook turning once.
Where you may heat the grill on high heat, you will need a moderate heat to cook these lovely delights.
What to Serve with Kafta
There are so many choices when it comes to what to serve with kafta, from salads to french fries, to garlic yogurt sauce, if not all of the above.
Whatever you think would go well with your favorite burger will go well with kafta.
Potato salad is one of my favorite acompaniants, along with a nice red cabbage coleslaw.
I also like a pilaf rice with vegetables and a fresh salsa.
Or wrap it in a flatbread with a creamy garlic sauce and hot peppers.
Let me know what you decide to try.
When I visited Istanbul recently, our main mission was to try some traditional kafta (known as kofta there).
We had some of the best kofta I think I've had in a long, long time.
My favorite place was this very old establishment where the chef sat in the middle of the restaurant cooking the meat skewers fresh over very hot coals.
The skill and dexterity was impressive to watch.
And while in Muscat this week, we ended up eating in a Turkish restaurant where I ordered kafta and I was not disappointed!
To me, there's nothing better than freshly made food with the best ingredients and this type of dish really showcases the natural flavors.
What's With All the Different Names?
A question I get asked quite a lot is in regards to the numerous names we have in the Middle East for the same style of dish.
Simply, this comes down to regional differences and the way words are pronounced.
But depending on where you come from and your dialect, you will have a different pronunciation for a word that means the same thing.
Take this dish for example, I know it as kofta and I am from Palestine. However, my Lebanese friend knows it as kafta.
If you're ever unsure, just Google it!
Equipment I Used
Print Recipe
Kafta Recipe
Kafta, kofta, kifta, however you spell it, it amounts to the same thing; a ground meat kebab.
Instructions
Preheat oven to 400ºF (200ºC) or grill.

Mix all the ingredients in a large bowl.

Using your hand make fist sized balls.

Shape the kaftas as you put the meat on skewers. 

Place on a tray if going in the oven otherwise put the skewers directly on your grill.

It will take roughly 20 minutes turning once. Maybe a bit quicker on the grill.
Nutrition Per Serving
Calories:
148
kcal
-
Carbohydrates:
1
g
-
Protein:
10
g
-
Fat:
11
g
-
Saturated Fat:
4
g
-
Cholesterol:
40
mg
-
Sodium:
332
mg
-
Potassium:
163
mg
-
Fiber:
1
g
-
Sugar:
1
g
-
Vitamin A:
195
IU
-
Vitamin C:
3
mg
-
Calcium:
16
mg
-
Iron:
1
mg