White Fish with Tahini Sauce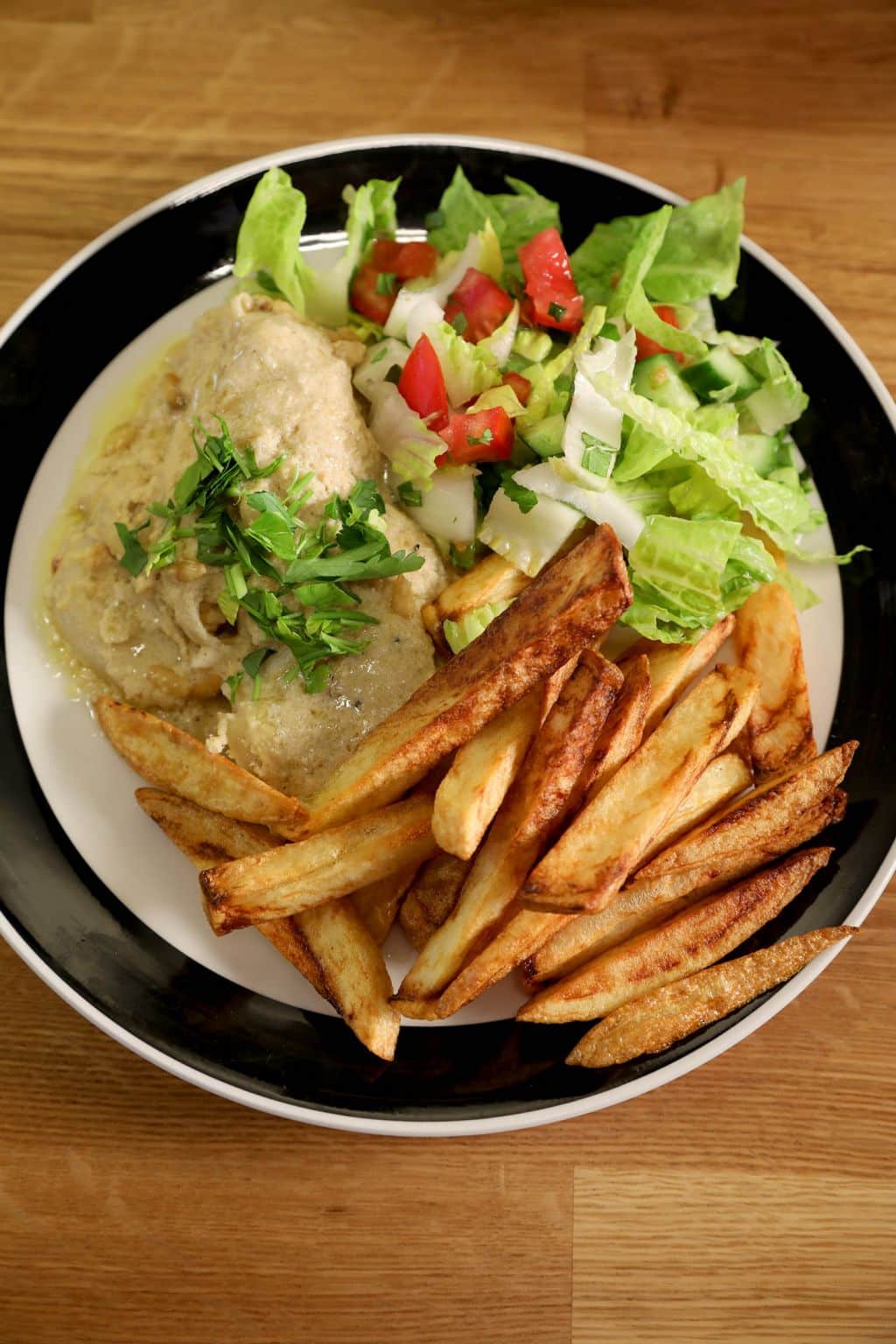 White fish with tahini sauce is best made using a robust fish, which will hold up quite well in this recipe.
A wonderful tasting dish; a favorite of many people, and a great use for tahini in your cooking.
Fish is widely eaten in the Middle East, and there are many variations, from simply roasting; to frying or baking in sauce.
Tahini (sesame seed paste) is very nutritious and used in a lot of dishes in this part of the world.
Let's not forget that tahini comes with any health benefits that make it worthwhile incorporating into your diet.
It helps regulate blood pressure, lowers cholesterol, and boosts nutrient absorption, among many other things.
All that combined with a wholesome fresh fish makes this a healthy meal to enjoy.
To Fish or Not To Fish
It is important to think about where our fish comes from, and a good idea to think about sustainability.
Fishing is no longer someone at the end of a fishing rod out for a relaxing day.
But much more likely to be a major operation that can be very disruptive to ocean habitats and the fish living in them.
Many years ago I did some deep sea fishing with a friend off the coast of North Carolina in the U.S.
We caught sea bass and had a wonderful day out, drinking beer, and enjoying the fresh air and beautiful weather of the day.
I also attempted fly fishing once in Colorado which I found to be a lot of fun.
I think the most fun was wading into the river with waders on, and enjoying the feel of the current rushing past.
This isn't about keeping the fish but more of a fun day out.
Not to mention developing an amazing skillset.
What kinds of fish
A very popular fish in the Arab countries of the Middle East is known as Hamour.
In English it is often referred to as Goldspotted Rockcod, or Brown Spotted Reef Cod.
This is a fish very much enjoyed throughout the Gulf countries around the Indian Ocean.
The name hamour is often used for several other species of closely related fish also found in the waters of the Gulf.
There are many kinds of species of fish enjoyed in the Middle East that are fished in local waters and not found elsewhere.
Fish & Chips arabian style
This is a great dish to serve French fries with, along with a light salad, but add your favorite sides.
Alternatively rice is a good shout when it comes to this particular recipe.
Bread goes with this in the Middle East regardless of whether or not you are using potatoes or rice.
Bread is a complete staple in Arab countries and very often served with every meal.
A table is considered incomplete if it does not have bread on it irregardless of what is on the menu.
Carbs with carbs is very common as long as one of those carbs is bread.