Homemade Spicy Cayenne Pepper Sauce
This homemade spicy cayenne pepper sauce rivals any store bought pepper hot sauce you can find on the market.
What is it about peppers that seems to have excited people for millennia?
Some cultures have hot and spicy food built into their foods, where others use hot sauce as a way to enhance the flavor of food.
What happens when you eat hot peppers?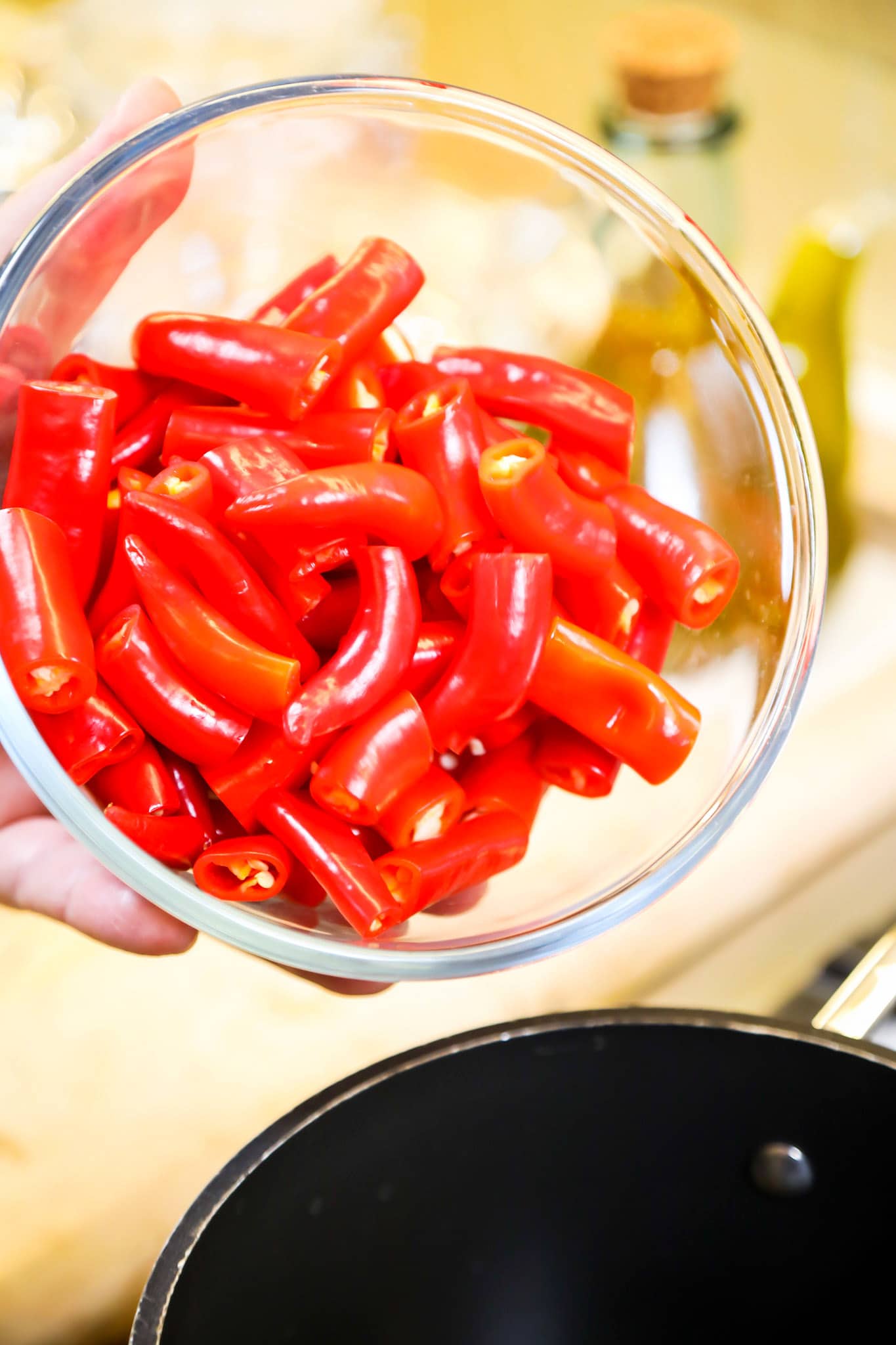 For starters the capsaicin in the pepper, which is an irritant to humans, binds itself to pain receptors on the tongue, as well as heat receptors in the mouth.
This is why spicy food feels 'hot'.
The spicy feeling you feel in your mouth is the sensation of pain, and should not be confused as a flavor.
Peppers can and do certainly have many different flavors, but spicy is not one of them simply because it is technically not a flavor.
Capsaicin fools your brain into thinking that your mouth is on fire, as if your mouth is literally being burned.
In reality nothing is on fire or burning, and yet your brain is convinced it needs to take action to protect you.
Immediately your body will try and cool itself by making you breathe fast, and begin to sweat.
In an attempt to drive out the offending substance, your body will produce extra mucus, tears, and runny nose all in an undertaking to protect you.
Your brain may feel like you need a glass of water to reduce heat, and help cool things down.
Don't do it, it will only make things worse!
The only thing that will dissolve the capsaicin's hold is oil, fats and alcohol.
This is why a typical meal at the local Indian curry house will often be accompanied by a beer, and hot Mexican salsa is regularly served with sour cream.
Even though spicy food can hurt, there is no danger that it will actually burn anything on the way down.
It can, however, burn on the way out at the end of its journey through your digestive system.
Hot food remains to be a beautiful experience for most of us even though it has a tendency to burn twice.
What is Cayenne Pepper Sauce?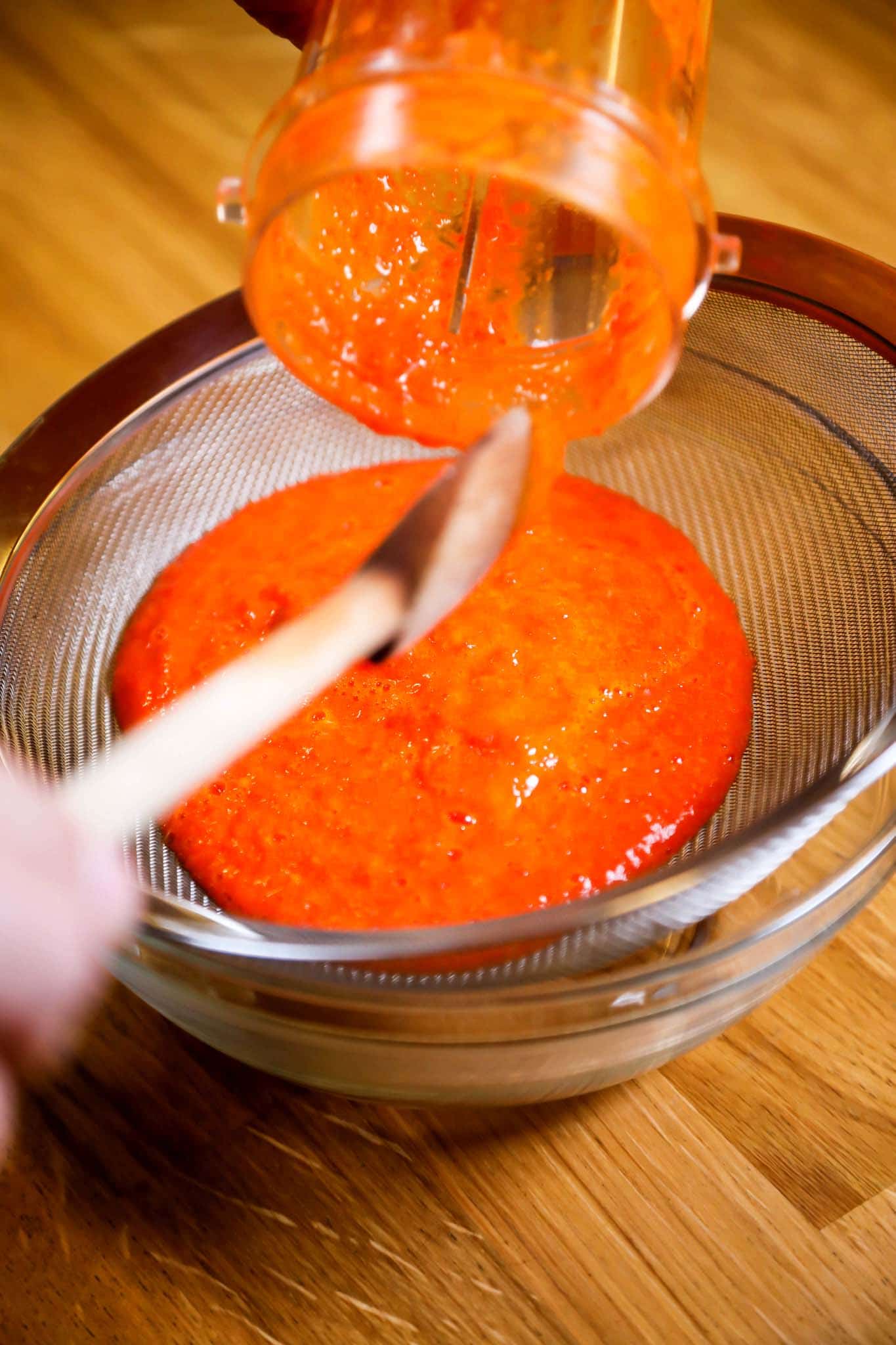 In its simplest form hot pepper sauce is a combination of hot peppers, white vinegar (or apple cider vinegar), and salt.
However, there are many additions that will give homemade hot sauces their unique qualities.
Hot sauce is a concoction that goes all the way back to Mayan times where they used spicy peppers for drinks, and other culinary purposes.
Food in the Middle East is not intrinsically hot and spicy.
Food in this region is spicy in the sense that lots of warm spices are used.
There are of course hot sauces such as 'shata' that are used to enhance the flavor of the food.
People will typically also eat raw hot peppers with their food, even in some cases with breakfast.
In the Middle East, hummus is served with a hot pepper, garlic, and lemon juice.
The heat from the chili pepper adds a lot to the flavor of the dish.
This can be countered by the olive oil which gives relief to the hot sensation.
The Tabasco company was the first company to commercialize hot pepper sauce.
Today it is available all over the world, and extremely popular in most countries.
How to Make Cayenne Pepper Sauce
Start with the type of peppers you want to use, red or green cayennes (or both).
Think in terms of the heat they give off, and what you are looking to produce.
Chop up the peppers and garlic and place in a saucepan with 1/2 cup of vinegar.
Bring this to a boil and then simmer for 20 minutes.
This recipe calls for both fresh cayenne peppers and garlic for an extra spicy hot homemade cayenne pepper sauce.
Once the peppers and garlic have softened, pour the mixture into a food processor and process until smooth.
You can add more vinegar if you need to, and a bit of boiling water won't hurt either.
Pour into a bowl through a fine mesh strainer.
There are many variations when it comes to the hot sauce recipes.
Be sure to have a lot of good ventilation when making this recipe, the fumes can be overwhelming.
I would also recommend wearing latex gloves since hot peppers essence has a way of remaining on your hands.
What to Use the Sauce With
This could be an endless number of things, from buffalo wing sauce, freshly baked bread, to putting it on your eggs.
You can add hot sauce to pasta sauce for an extra kick, or in dips, spicy cocktails, marinades, dressings, chili, ground beef burgers, seafood, gumbo, or risotto.
And even chocolate, or on ice cream!
The mixing of sweet and spicy is something that many cultures incorporate into their foods.
As you can see the list can be endless since spicy heat can enhance so many foods.
As always, I encourage you to experiment, and try new things, see what you can come up with.
Common Types of Peppers in Sauces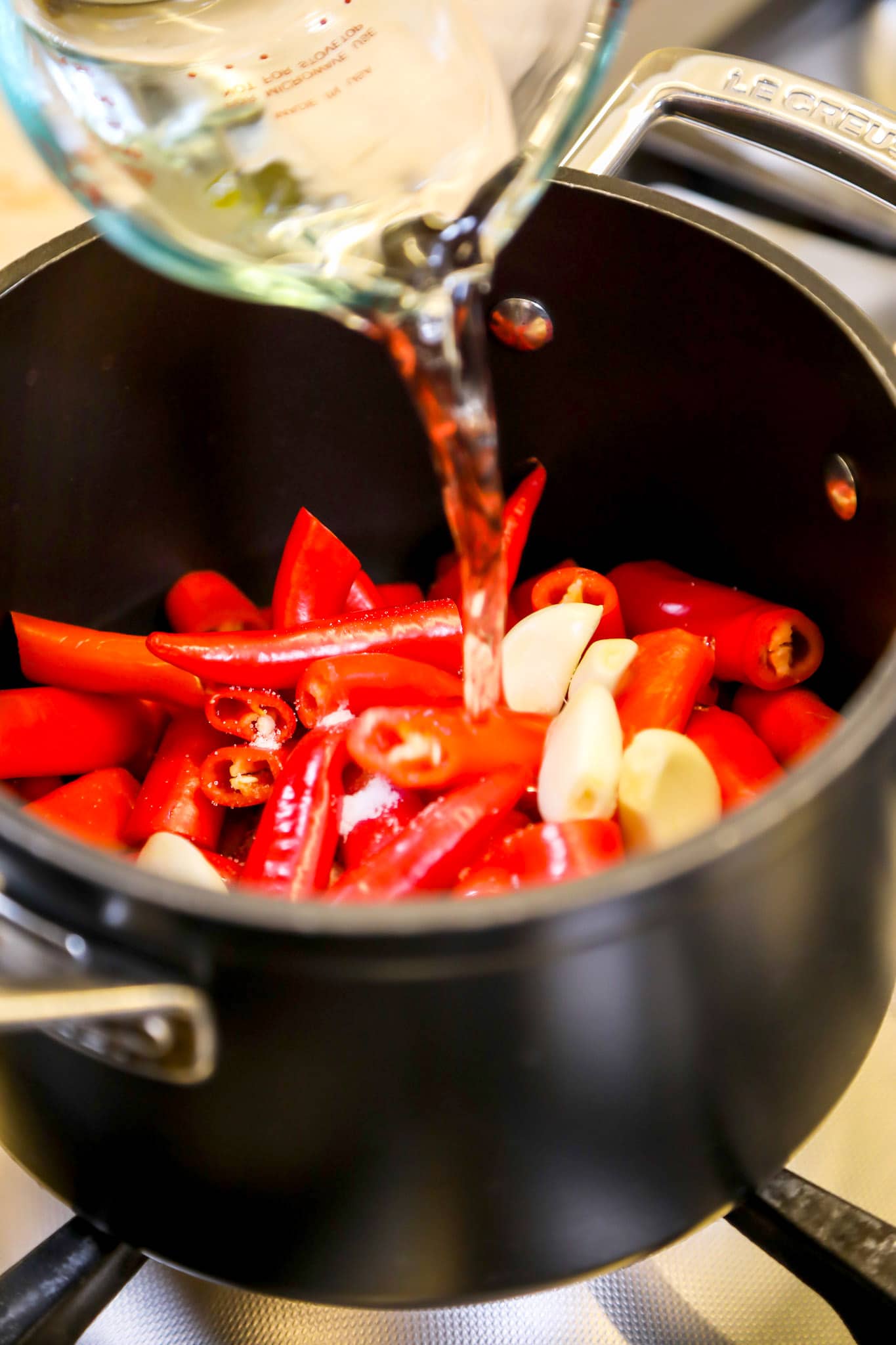 The most common peppers used in hot sauces are the scotch bonnet and habanero peppers.
And you will find both of which are extremely hot.
Cayenne is a medium hot pepper, along with Tabasco, Datil, and Thai.
Some of the hottest peppers are Red Savina Habanero, Ghost Pepper (Naga Jolokia), and Trinidad Moruga Scorpion.
However, hottest pepper on record is one called the Carolina Reaper from South Carolina, listed in the Guinness World Book of records as such.
Cayenne Pepper Sauce Recipe
This homemade spicy cayenne pepper sauce rivals any store bought pepper hot sauce you can find on the market.
Print
Rate
Ingredients
10

oz

Cayenne Peppers

6

Garlic Cloves

½ + ¼

cup

White Vinegar

1

tsp

Salt

½

cup

Hot Water

if needed
Instructions
Put chopped peppers and garlic in a saucepan. Add vinegar and bring to a boil.

Turn down heat and allow to simmer for 20 minutes until peppers and garlic have softened.

Pour contents of saucepan into food processor. Add salt.

Process to get as smooth as possible. (Add more vinegar or hot water as necessary).

Pour contents through fine mesh sieve and use a spatula to press all of the sauce through.

Using a funnel, pour your sauce into a sealable jar.
Nutrition
Calories:
4
kcal
|
Carbohydrates:
1
g
|
Protein:
1
g
|
Fat:
1
g
|
Saturated Fat:
1
g
|
Sodium:
52
mg
|
Potassium:
22
mg
|
Fiber:
1
g
|
Sugar:
1
g
|
Vitamin A:
60
IU
|
Vitamin C:
9
mg
|
Calcium:
2
mg
|
Iron:
1
mg