Halloumi Fries (crunchy & Tasty)
There's little better than including delicious halloumi fries (crunchy & tasty) in your mezze spread!
Cheese is a glorious thing whatever the form, and halloumi is a wonderful one of those forms.
There are so many types of cheese to choose from which just makes life that much more interesting, exciting and good.
Cheese first made an appearance about 8000 BC, around the time that sheep were first domesticated.
Sheep stomachs were used as containers to store and transport liquid milk being one of them.
With no refrigeration, warm temperatures, and the residual rennet in the stomachs would curdle the milk.
The very basis of cheese is the curdling of milk which causes the curds to come together creating the cheese.
Of course we have come a long way since then, and cheesemaking has become a sophisticated enterprise.
Just about every corner of the earth has a cheese that is local to its inhabitants, and some lucky places have several.
White cheeses of the Mediterranean
White cheeses are very widespread in the region of the Mediterranean and Middle East, where goats and sheep are plentiful.
All cheese starts off white in color and can change color over time or through additions to the milk.
The cheeses of the Middle East are most often white and eaten young, ranging from quite salty to very mild.
Some of the saltiest cheeses are made this way in order to preserve the cheese over time.
These types of cheeses are most often soaked in water to remove the excess salt before eating.
Another characteristics of these white cheeses is that they can be fried without fully melting.
Boiling the cheese when it's being made allows for it to be fried easily.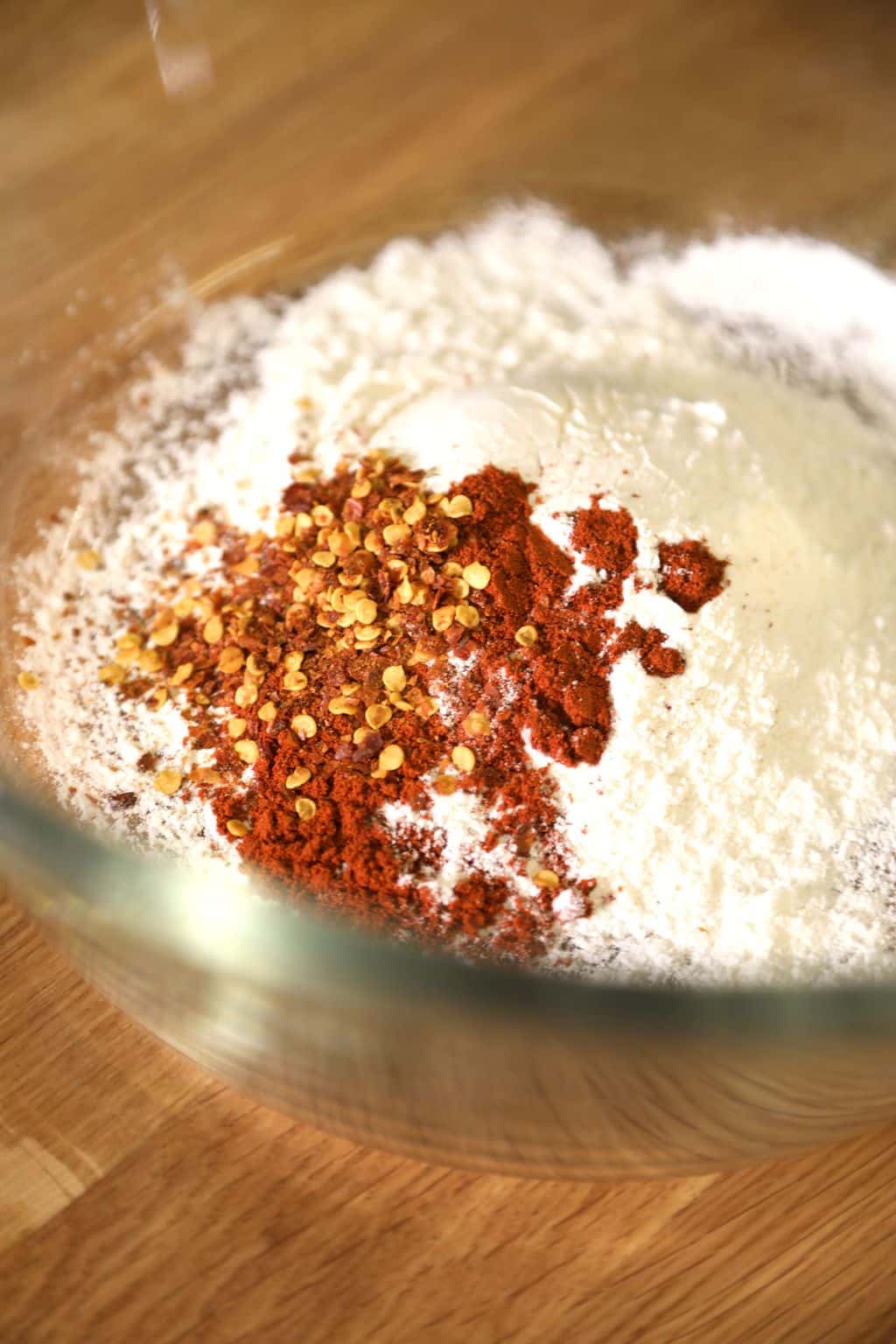 cheese and dessert
Cheese and cream are the basis for several desserts in Middle Eastern cuisine.
Due to the fact that cheese has an inherent sweetness to it due to the lactose sugar in milk it is a perfect addition to dessert.
One of my favorites is of course knafeh, a remarkable mixture of textures and flavors.
Cheese is also used in various phyllo pastry recipes drizzled with simple syrup for sweetness.
Nuts and cheese are probably the two most common ingredients in desserts from the Arab world.
a little about HALLOUMI
Often associated with a mint flavor, halloumi is a cheese that originates from Cyprus.
In the early days of this cheese mint leaves were used as a way to preserve the cheese giving it a minty flavor.
Some manufacturers still put a hint of chopped mint in the cheese when it is made.
This gives the cheese a lovely minty flavor that is unique, and extraordinary to the senses.
In my opinion the best halloumi is made in the original style using a combination of sheep and goat's milk.
Some people prefer the aged halloumi cheese that is drier, firmer and more salty than it's fresh counterpart that most people in the west are familiar with.
a little more
One of the best things halloumi is known for in the west is the high melting point that it has.
Many people will refer to it as the frying cheese, and will grill it for optimum enjoyment.
Halloumi, like several other white cheese is often eaten during the summer month served alongside watermelon.
The combination of the sweet watery melon with the meaty texture and saltiness of the cheese is a big favorite.
This recipe of halloumi fries is another twist on this very versatile cheese and its ability to satisfy.
Again the high melt point allows for this cheese to be deep fried within a coating to produce a crunch with a soft core that delicious.
The coating used in this recipe can be altered to add other flavors that compliment the cheese.
Experiment and find the flavors that speak to your taste buds, there really is no right or wrong.
This recipe is a twist on the traditional, a snack that can be enjoyed on its own or as an appetizer.
Add a glass of Pinot Grigio, and you will taste a slice of heaven as you feel the outer crunch in your teeth.
Followed by the soft salty, minty cheese flavor in your mouth.
In fact, maybe it's time to get the halloumi out of the fridge!