There's nothing better than starting a meal with delicious Halloumi fries!
Cheese is a glorious thing, whatever the form.
And there are so many forms to choose from which just makes life that much more exciting and good.
Cheese came into being about 8000 BC around the time that sheep were first domesticated.
Sheep stomachs were used as containers to store and transport milk.
With no refrigeration, warm temperatures and the residual rennet in the stomachs would curdle the milk and cause cheese to be made.
Of course we have come a long way since then and cheesemaking has become a sophisticated enterprise.
Just about every corner of the earth has a cheese that is local to its inhabitants, and some lucky places have several.
I remember when I was in highschool, I took my first trip to Cyprus with a friend, his brother and father.
We went to Paphos, a resort town, and stayed at the Paphos Beach Hotel.
We hung out by the pool, swam in the Mediterranean, and listened to the lounge acts in the evenings.
Being teenage boys, of course we couldn't resist changing around room service orders that were hung on the outside of rooms overnight with orders for breakfast in the mornings.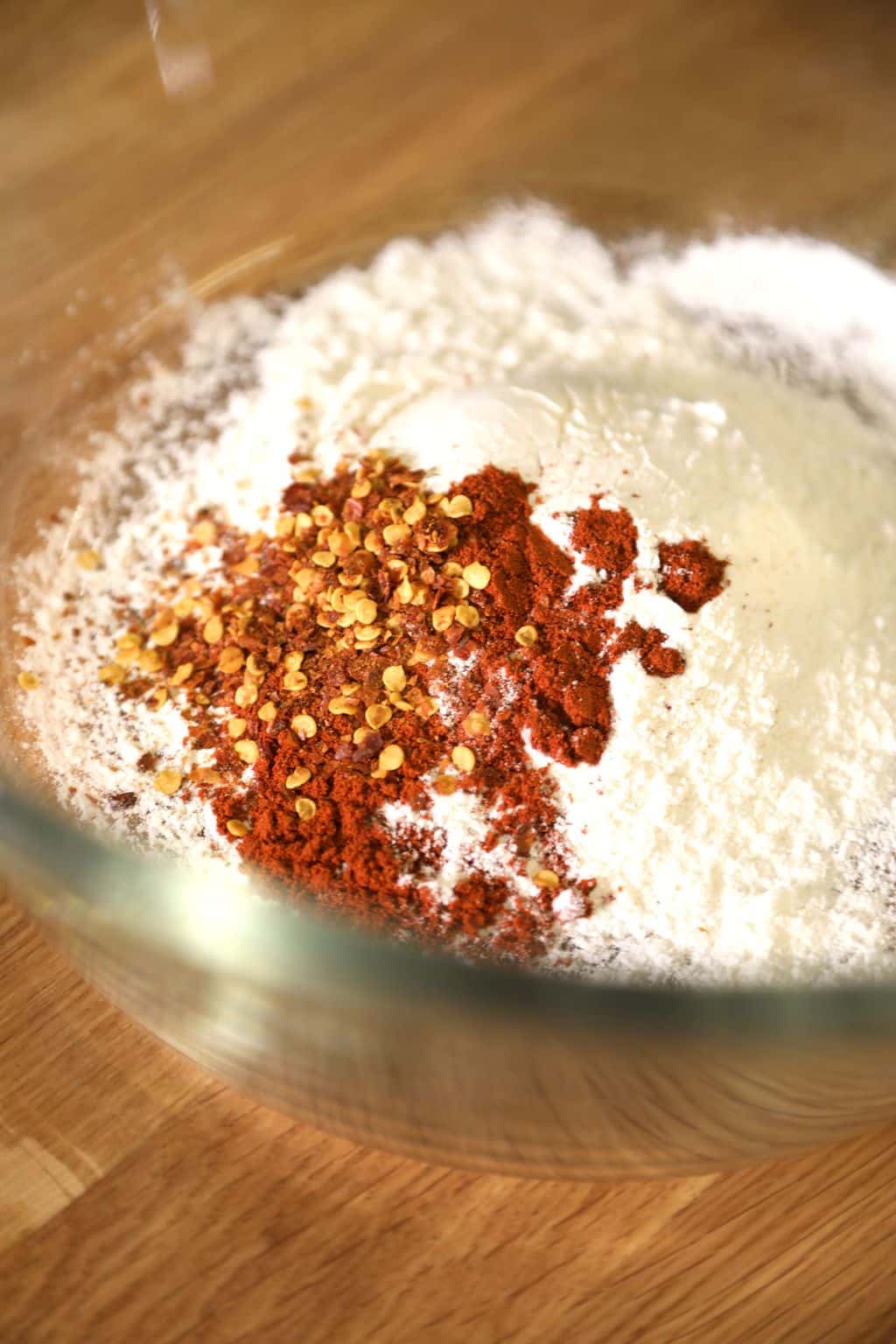 We thought we were hilarious of course.
But like most people, I cringe at some of the things I did as a teenager.
But Cyprus was great, and in those days a lot quieter.
It was wonderful to be on a vacation without my parents.
My friend's dad was very hands off which suited us just fine, and allowed us to do what we wanted.
Cyprus is famous for halloumi cheese, where it originated, and was where I was first introduced to it.
It was such a novelty to have a cheese you could throw on the grill, toast up, eat warm, and enjoy the somewhat elastic consistency and cheesy taste.
And having Halloumi fries was my favorite way to eat this cheese!
Often associated with a mint flavor which comes from the time mint was used as a way to wrap and preserve the cheese.
Some manufacturers will put a hint of chopped mint in the cheese when it is made.
This gives the cheese a lovely minty flavor that is unique, and extraordinary.
In my opinion the best halloumi is made in the original style using a combination of sheep and goat's milk.
Some people prefer the aged halloumi cheese that is drier, firmer and more salty than it's fresh counterpart that most people in the West are familiar with.
That trip to Cyprus all those years ago was unforgettable for several reasons.
One of which was that one night I got sick as a dog after having a shrimp cocktail at the hotel.
One of those unforgettable being sick experiences.
The other most memorable thing was that on our flight home to Amman.
My friend's dad knew the pilot who invited us to the cockpit where we were allowed to stay through landing.
I have always had a love of planes and flying, and so that was just the cherry on top of a wonderful trip.
In the cockpit of the Boeing 707, as we banked into Amman airspace seeing all the lights of the city, I was in heaven.
Those were the days when flying a plane meant that someone actually flew it, and those flying skills were not relegated to a computer.
When I eat halloumi, I remember those days fondly.
This recipe is a twist on the traditional, a snack that can be enjoyed on its own or as an appetizer.
Add a glass of Pinot Grigio, and you will taste a slice of heaven as you feel the outer crunch in your teeth.
Followed by the soft salty, minty cheese flavor in your mouth.
In fact, maybe it's time to get the halloumi out of the fridge!
Halloumi Fries
You will taste a slice of heaven as you feel the outer crunch in your teeth followed by the soft salty, minty cheese flavor in your mouth.

Instructions
Cut halloumi cheese into 'fries'.

Pour cut halloumi pieces into the flour mixture, and coat generously. Let sit for a few minutes. Mix through the flour again to coat again.

Place halloumi in heated oil and fry until crisp and brown.

Remove and drain any excess oil.
Nutrition Per Serving
Serving:
6
people
-
Calories:
351
kcal
-
Carbohydrates:
13
g
-
Protein:
22
g
-
Fat:
23
g
-
Saturated Fat:
15
g
-
Cholesterol:
3
mg
-
Sodium:
1085
mg
-
Potassium:
86
mg
-
Sugar:
2
g
-
Vitamin A:
515
IU
-
Vitamin C:
0.2
mg
-
Calcium:
928
mg
-
Iron:
0.9
mg