Homemade Chicken Soup (warm & refreshing)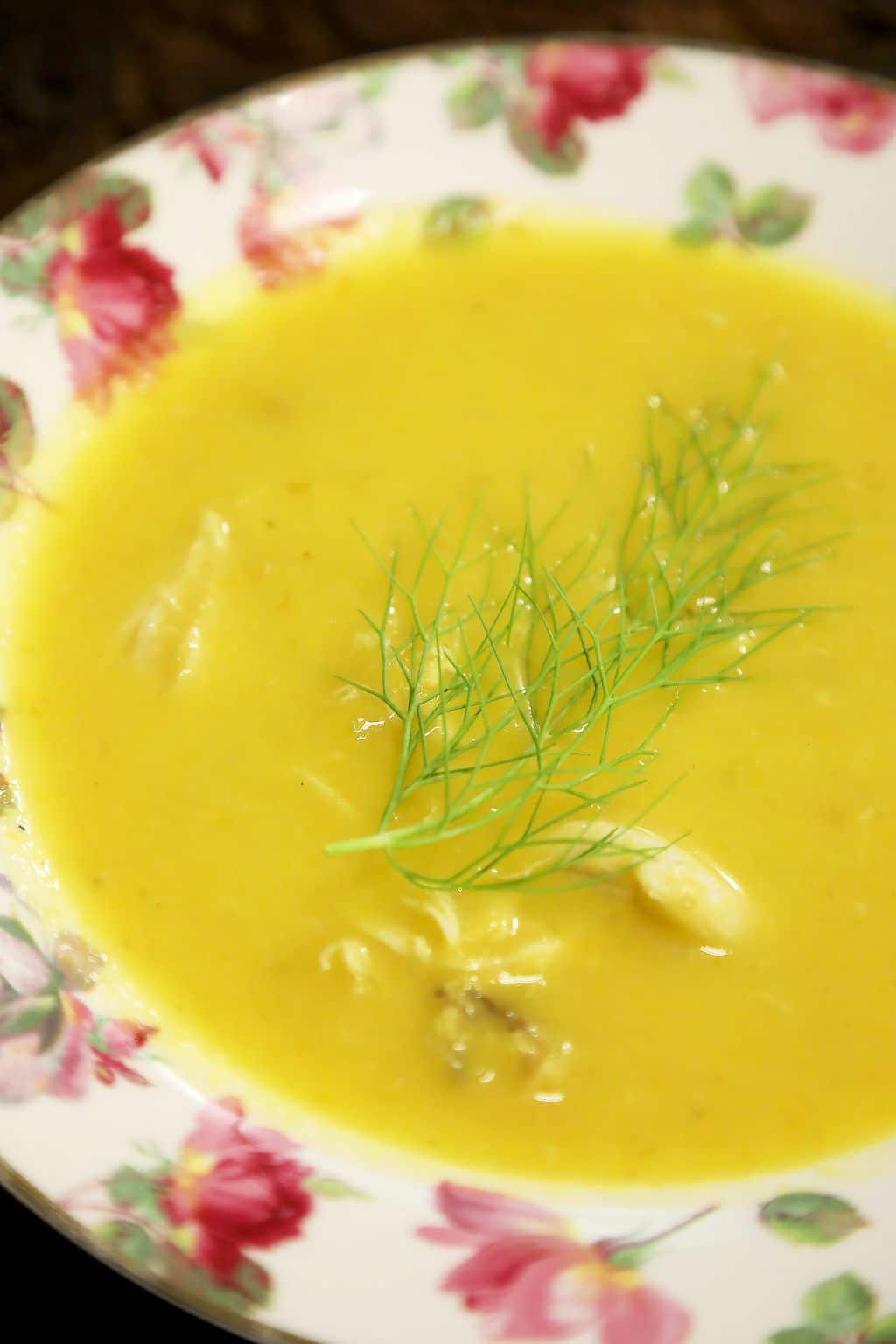 Homemade chicken soup is one of the greatest comfort foods passed down through the ages.
This is one of the soups that has a commonality between different countries and cultures.
One really great thing about this recipe is that you can so easily tailor it to your own tastes, making it the way that appeals best to you.
Just follow some basic steps and you will have a wonderful and very tasty soup.
a basic approach to soup making
I always start this soup with making the chicken stock, however store bought chicken broth works too.
You can easily make stock by boiling some chicken on the bone, or the carcass of a chicken will do as well.
Once I have made my broth I set it aside.
I fry chopped onions and garlic in some olive oil until soft, then I usually add carrots and celery cooking until they are just half done.
Add the broth and continue to cook the vegetables at a simmer.
If you have cooked chicken when making the broth you can remove the flesh from the bones and chop up finely.
Once the vegetables are cooked and soft, blend until smooth and you will have the basis for any additions you'd like to put in.
I prefer to use an immersion blender for this step.
If you do not have an immersion blender then you can use a regular blender to blend the vegetables.
Salt is definitely required at this stage, and you can add whatever amount is good for you.
I add the chopped chicken, very often cooked rice if I have some on hand, and canned corn is also a very nice addition.
This soup usually doesn't last very long around our place, and is gone in short order!
This soup is wonderful anytime of year and does not only need to be eaten during the cold months of the year.
A good homemade chicken soup is a wonderful way to treat yourself any time of year.
It's light, it's nutritious, and it's heartwarming.
A little about soup
Writing this blog makes me think about all the different soups I've tried around the world.
It's fascinating to me how soups fit into most cultural cuisines from different countries in many of the same ways.
In fact the word soup comes from the French word 'soupe' which came from the colloquial latin word 'suppa', meaning bread soaked in broth.
This is the same meaning given to the old Germanic word 'sop'.
The existence of soup can be traced back to 20,000 BC.
In 16th century France a very concentrated soup was sold as a street food, it was inexpensive and promised to energize the weary.
The word restaurant comes from the French word 'restaurer' meaning 'to restore to a former state'.
It began being used when describing a certain soup seller when selling his soup from a fixed location.
more about food
Food is fascinating, and the history of food is even more so in my opinion.
I love reading about where food has come from and how it has evolved, and the changes it has made to language in general.
Food is tied up in all we are, and has such a fundamental effect on us.
This is true not only in keeping us alive, but in how we relate to one another as human beings.
"Only the pure of heart can make good soup."

Beethoven
The simple soup evolved into a way to get additional nutrients out of bones by creating broths.
Soup is a great way combine foods by cooking them down and mixing them together.
Or for creating something like a consommé, which delivers a lot of flavor with very few calories.
Soup is also a great method when using up leftovers.
Just pile them in your mixture and cook them down.
Within reason of course!
But do try this homemade chicken soup recipe.
I know you will like it!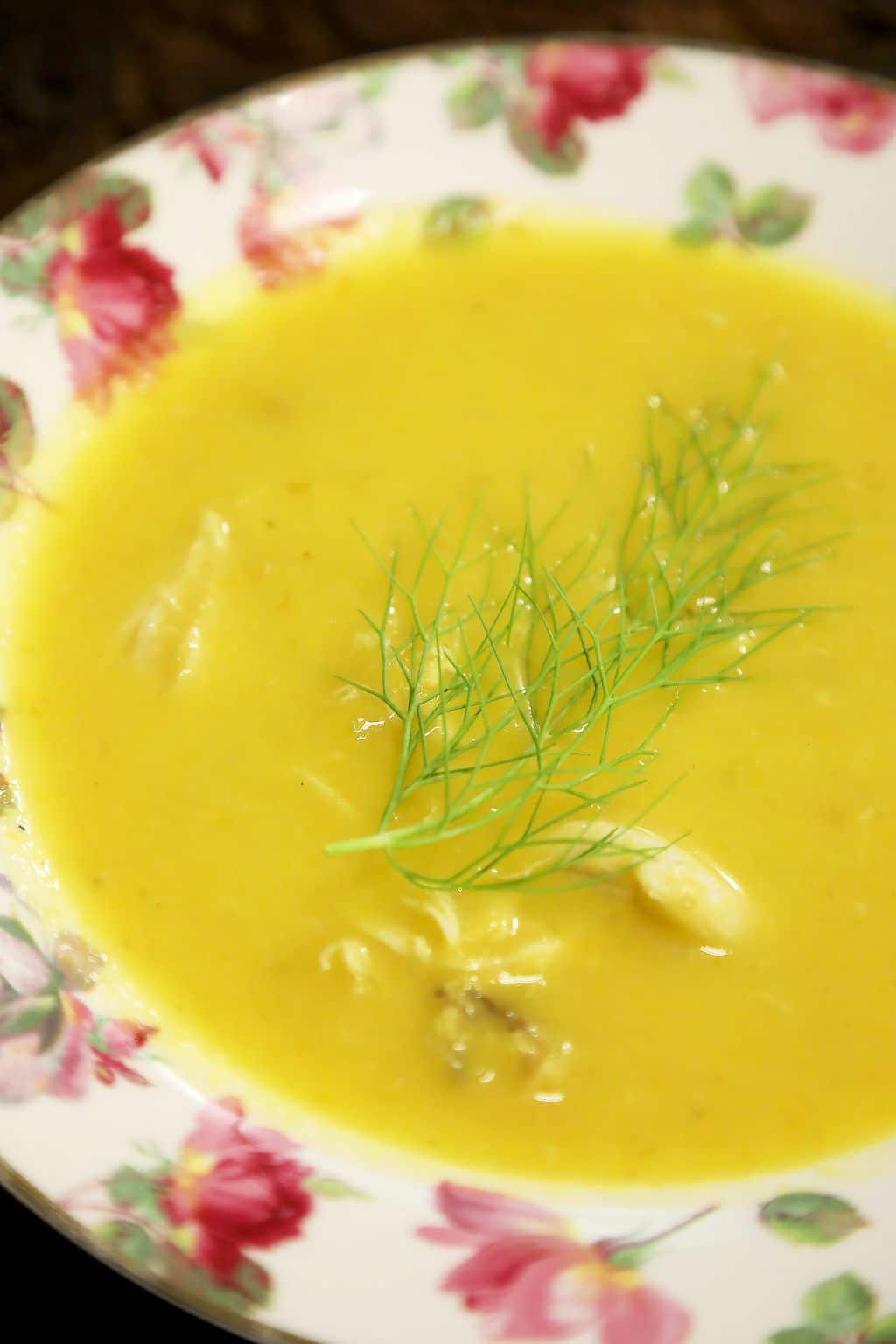 Homemade Chicken Soup
The original comfort food! Perfect for warming the soul.
Print
Rate
Ingredients
2½

quarts

Water

1

Chicken

small, cut in pieces

2

tbsp

Olive Oil

1

Onion

chopped

10

cloves

Garlic

whole

1

cup

Fennel

2

Carrots

chopped

2

stalks

Celery

chopped

2

tsp

Salt

or to taste

8

cups

Chicken Broth
Instructions
Put water in a large pot on high heat.

Add chicken pieces. Bring to a boil. Turn down heat to a simmer.

Cook until chicken is done. About 20 minutes.

Remove chicken from the broth that has been created. Set aside too cool.

Pour broth into bowl and set aside.

Remove chicken flesh from the bones. Chop and set aside.

Pour the olive oil in the original pot. Place on medium heat.

Add onions, and garlic. Cook until soft.

Add fennel, carrots and celery.

Add 4 cups broth. Cook until the vegetables are soft.

Add additional 4 cups broth.

Using and immersion blender, blend all vegetables until a smooth soup emerges.
Nutrition
Calories:
177
kcal
|
Carbohydrates:
3
g
|
Protein:
12
g
|
Fat:
12
g
|
Saturated Fat:
3
g
|
Cholesterol:
47
mg
|
Sodium:
1028
mg
|
Potassium:
318
mg
|
Sugar:
1
g
|
Vitamin A:
1815
IU
|
Vitamin C:
14.3
mg
|
Calcium:
35
mg
|
Iron:
1
mg