The Palestinian Table Cookbook: Review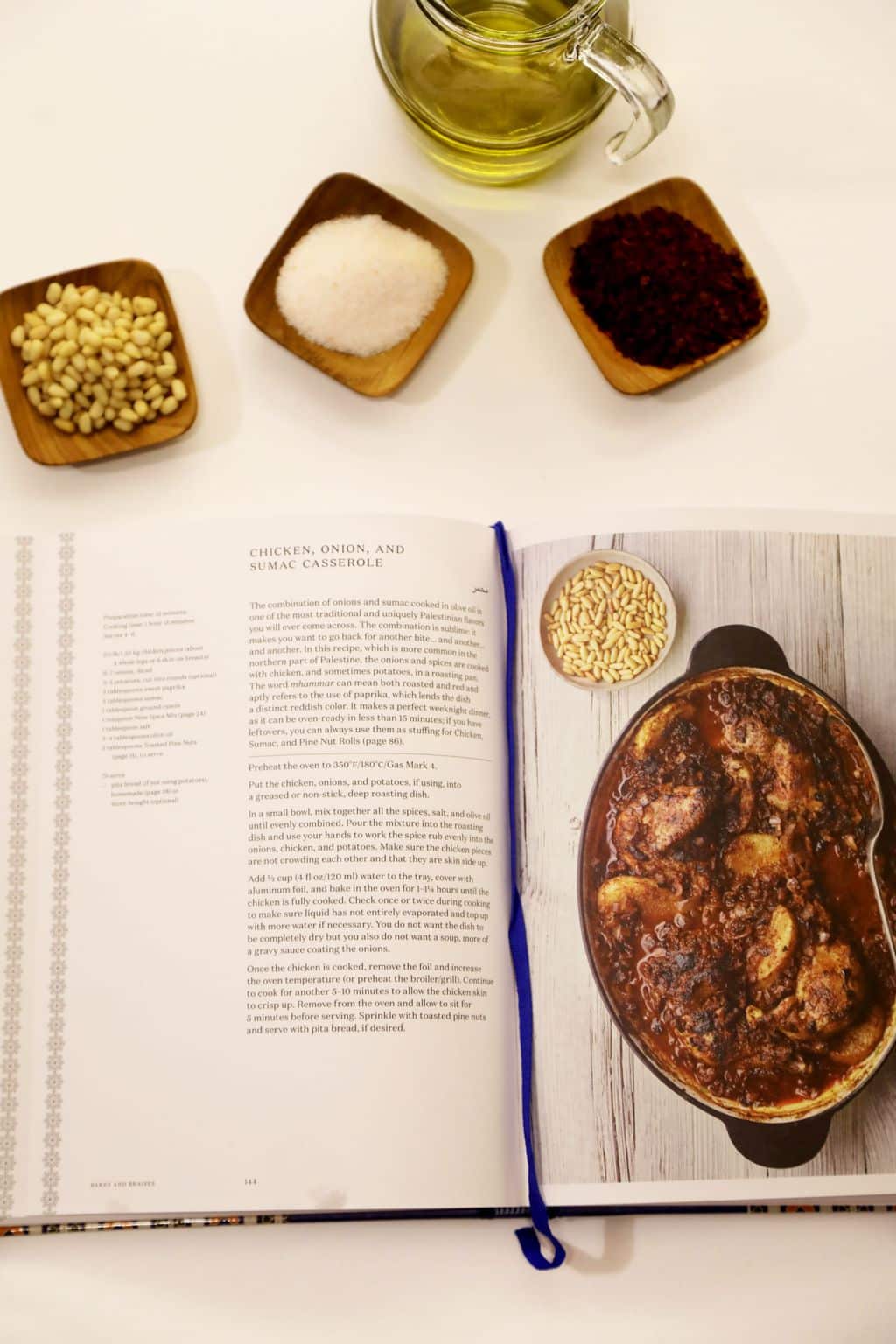 There are several books on the subject of Palestinian food, and I find this book to be one of the best ones out there.
All the classics are in there, and the recipes are clear and straightforward.
The recipes inspired by Reem Kassis's Palestinian family are delicious and a true representation of Palestinian culture.
The author, a Palestinian chef, talks about how these dishes and flavors reminded her of her mother and grandmother's table.
She shares how important culinary heritage is to her, and I would argue to most Palestinians who have little left other than food after being displaced from their homeland.
It is more important than ever that Palestinian food is recorded, and described as the indigionous cuisine that it is.
Sale
Before it is completely coopted by Israeli chefs, and relabed as 'Israeli Food'.
It is bad enough that the Palestinian identity is under threat of being washed away from the Palestinian land.
The food must not go the same way.
And that is why Palestinian cookbooks like this are so important to preserve the traditional foods, and by extension way of Palestinian life.
"Chefs simply sprinkled dishes with pomegranates and za'atar and dubbed them Middle Eastern,†Kassis writes.
Reem Kassis didn't attend culinary school.
Her knowledge and inspiration for this Palestinian cookbook came from her passion for the food her family made.
In my opinion, this is the defining point that makes this cookbook more accessible than other recent cookbooks.
If you're a newbie to Middle Eastern cuisine, this is the perfect cookbook to start your journey with.

She does a fantastic job of transferring the old traditional methods of cooking into step-by-step recipes that everyone can follow.
When my Sitti (Grandmother) would teach me how to cook dishes, her explanations of some methods would be difficult to reteach.
I remember a time when making grape leaves, she told me to roll them to resemble the size "like that of a Bride's finger".
I don't know about you, but that's not an exact measurement in most people's books!
The book is not only full of delicious easy recipes but also great stories, insights, and personal anecdotes on local traditions from the author's life.
Like when she would travel home from her studying in the States, jet lagged and still in bed she would smell her mother baking taboon bread which would entice her down to the kitchen and the food she had missed.
I can totally relate to these stories about being away from my home, and missing the foods I was raised eating, and then being reunited with the wonderful flavors.
One of my favorite recipes is the Lamb and Nut Stuffed Aubergine Bake – a beautiful aubergine/eggplant dish.
These are whole eggplant stuffed with meat and baked in a dish with tomatoes, chicken broth, and pomegranate molasses.
Below is one of my other favorite recipes from her cookbook, The Palestinian Table:
Chicken, Onion, and Sumac Casserole
INGREDIENTS
2¼ chicken pieces

6-7 onions, diced

3-5 potatoes

3 tablespoons paprika

2 tablespoons sumac

1 tablespoon cumin

1 teaspoon nine spice mix

1 tablespoon salt

3-4 tablespoons olive oil

2 tablespoons toasted pine nuts
METHOD
Preheat the oven to 350°F / 180°C

Put the chickens, onions, and potatoes into a deep roasting dish.

In a small bowl, mix together spices, salt, and olive oil.

Pour the mixture over the contents of the baking dish and rub into chicken.

Add half a cup of water to the dish, cover the dish, bake for 1 to 1¼ hours until fully cooked.

Put under the grill for 5 to 10 minutes until the chicken skin is a bit crispy.

At the end of the book is a very nice section of recipes for some lovely traditional drinks, that reminded me of my visits to Jerusalem and visiting my relatives.
If you have an interest in Middle Eastern food, I encourage you to go out and buy this book.
It is full of many superb, authentic and easy to follow recipes that remind me of my time in Palestine.
I've read many Palestinian cookbooks while being back in Jordan after being away for many years.
This cookbook, by far, successfully represents the recipes I grew up loving.
And to this day still holds a special place at my own Palestinian table.