How to Cook Barley (Easy Way)
This is a superfood grain that is as easy to cook as it is delicious; here is how to cook barley.
An old grain that has often been overlooked in kitchens in recent years, barley is making a comeback.
Not as well known as its compatriots, wheat or rice, however, this lesser known grain is full of nutrition.
A budget friendly grain, we used to get barley included in a lot of our foods when we were kids.
It used to go in our beef and barley stew, and was delicious..
We would find it in our salads, where it added texture and a nutty flavor.
At some point when I was a kid my mother went on a health kick, always making interesting dishes.
I'm happy that I got the chance to learn about barley, and I think everyone should give it a try.
What is Barley?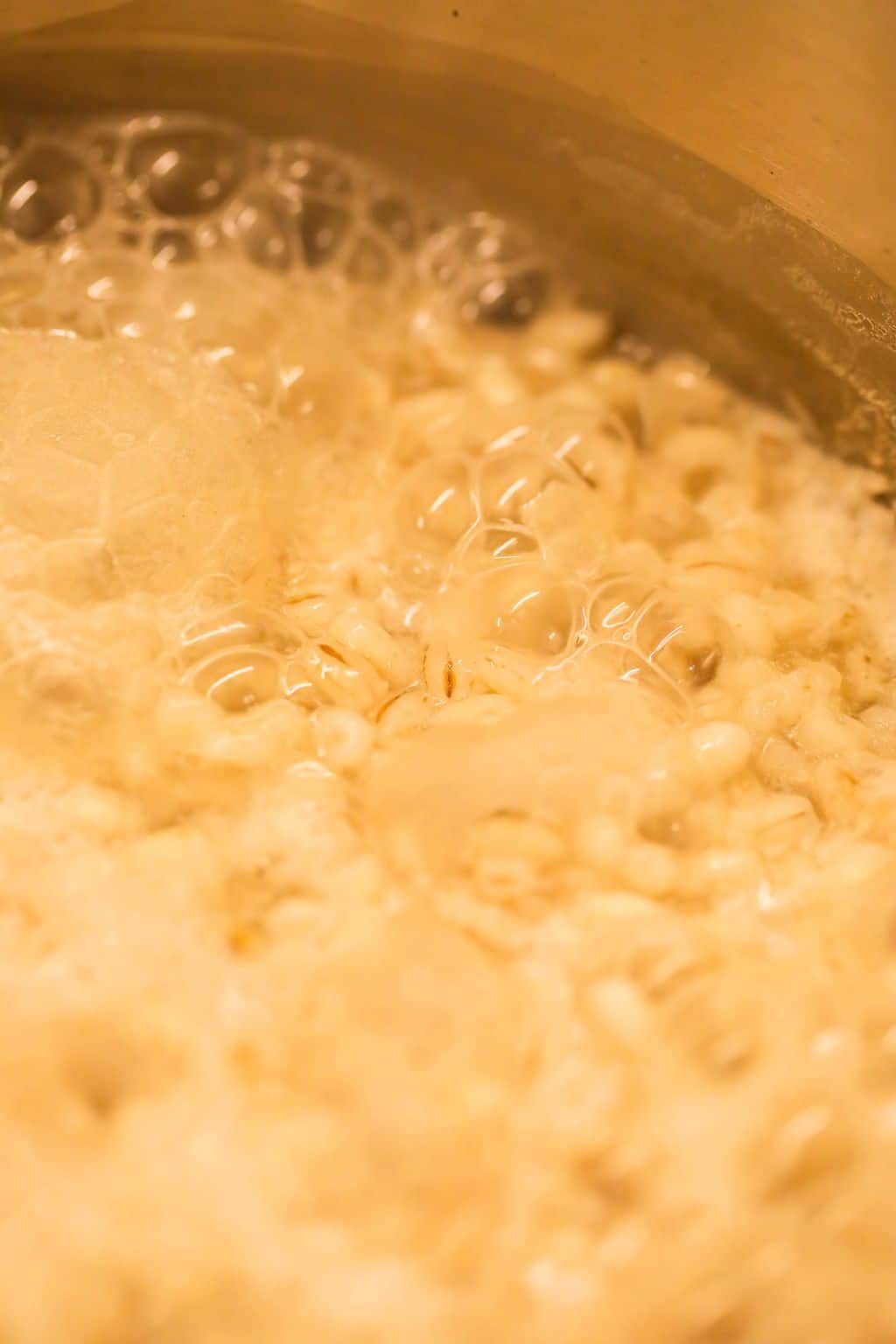 Barley is part of the grass family, it is a cereal grain that has high nutritional value.
It is one of the oldest cultivated grains known to man, and is high in fiber and protein.
It was domesticated about 10,000 years ago in the area of the Fertile Crescent.
Barley has long been used as the grain of choice for beer-making around the world.
Making it a popular thing to grow, the grain was also used as animal feed.
For those lucky enough to get it, humans also ate food made with barley.
It is the fourth largest grain crop after corn, rice and wheat.
Barley has a mild and nutty flavor with a chewy consistency.
It is often made into flour which can be used in cooking.
Usually the flour is baked into bread, but there are all kinds of recipes that you can include barley flour in.
How to Cook Barley
The two types of barley grains most popular for cooking at home are pearl barley and pot barley.
Pearl barley is a form of hulled barley that has had the bran layer removed for faster cooking.
Pot barley is less processed and refined, and takes longer to cook.
They taste very similar to one another, the clue to the difference is in the color.
Pearl barley tends to be lighter in color than pot barley.
Pearl barley cooks very much like rice, and is a very easy, and relatively quick process.
Pot barley has a longer cooking time which needs to be considered.
Place the barley in a cooking pot with a little salt, add water and bring to a boil over high heat.
Once you bring the water to boil, reduce the heat to a simmer.
Cook, stirring a couple of times, and allow it to cook gently. .
Some people cover and cook it, I cook it without covering, and it works fine.
Barley will take longer to cook than white rice, it has longer cooking time than brown rice as well.
Once the water has evaporated and the barley is soft and chewy, remove from the stove.
Fluff with a fork, and serve with soups and stews for something different.
Barley can also be cooked at 375ºF (190ºC) in the oven using an ovenproof pot.
Put one cup of rinsed barley in the ovenproof pot, add three cups of boiling water and salt.
Stir, cover the pot and bake in the oven for between 30 -50 minutes depending on the type of barley.
Remove from the oven and set aside, still covered for another 10 minutes.
Any leftover barley can always be frozen for later use in a soup or stew.
Tips for Making
You should always wash barley before you cook it to remove any impurities.
Be sure to add enough water, however, if the water does evaporate before the barley is done, you can add more.
Make sure that as soon as the water comes to a boil that you turn down the heat to a simmer.
What to Eat Barley With
Barley is very often added to soups, and stews to help give a thicker, more hearty consistency.
Many times, eaten as a substitute for rice, it can be served as a side dish with chicken, and other meats.
It is also a nutritious breakfast cereal on its own, with milk, and you can even add raisins.
It can be part of a summer salad, like a tabouleh or a Jerusalem salad.
The flexibility of barley allows you to make barley risotto, and so many other things.
One of my favorites is a black bean and pearl barley vegetarian burger.
How to Cook Barley Recipe
This is a superfood grain that is easy to cook and is delicious.
Print
Rate
Ingredients
1

cup

Pearl Barley

3

cups

Water

¾

tsp

Salt
Instructions
Put the barley, water and salt in a cooking pot and bring to a boil.

Once boiling, stir and turn down the heat to a simmer.

Let cook slowly and uncovered for 25 to 30 minutes, until the barley is soft.
Nutrition
Calories:
176
kcal
|
Carbohydrates:
39
g
|
Protein:
5
g
|
Fat:
1
g
|
Saturated Fat:
1
g
|
Sodium:
449
mg
|
Potassium:
140
mg
|
Fiber:
8
g
|
Sugar:
1
g
|
Calcium:
20
mg
|
Iron:
1
mg