Seven spices mix is that perfect blend of all Middle Eastern flavors!
What is food without spice?
Without the rich enhancements that spice provides food, bland and boring is the answer to that question!
Food from the Middle East has a rich history of spice blends that make up the flavors of the various tastes of the region.
The spice trade began in the Middle East around 2000 BC, when traders from the Indonesian islands sailed around China and India ending up in the Arabian Peninsula.
We know that the ancient Egyptians used herbs for embalming, and this demand was part of what encouraged trade in the exotic commodities from the Far East.
Arab tribes took over the land routes for the herbs and spices, which made them and their communities incredibly wealthy. Herbs were used mainly in medicine, and spices were used as a type of currency.
In the Middle Ages, spices were very important due to a lack of refrigeration.
Spices were used to preserve food, and to also mask the smells of not so fresh food.
Today India is the top spice producing country, and spices have taken a less central role in world trade and politics, with more than enough to go around.
What is Seven Spice?
Seven spice is a mixture of spices that differs depending on the region.
There are Arabic, Lebanese and Morrocan seven-spice variations.
Arabic seven spice includes 1 tablespoon each of ground black pepper, paprika, ground cumin, ground coriander, ground cloves, ground nutmeg, and ground cinnamon.
Lebanese seven spice consists of a tablespoon each of finely ground black pepper, ground allspice, ground cinnamon, grated nutmeg, ground coriander, ground cloves, and ground Ginger.
Lastly, the Morrocan seven-spice consists of black pepper, ginger, turmeric, cinnamon, cardamom, clove, and nutmeg.
As you can see all of these seven spice recipes have similar spices included in their blend.
The great thing about seven spices is that in this current day and age it is very easy to find all of these spices needed to make it.
In past times it would have been a major hassle depending on your location in the world.
There is not one seven spice mixture; different dishes require a different combination and quantity of spices that are appropriately paired with each other.
Make It How You Like
One of the nice things about making your own seven spice mixture is that you can make it how you like it.
If you favor a stronger flavour of a particular spice, then give that spice a larger share of the mix.
There is no hard and fast rule to how you mix your spices, and everyone has a favorite way of perfecting their mix.
The biggest joy of cooking in my opinion is that you can make the food just the way you like it, most dishes are forgiving that way.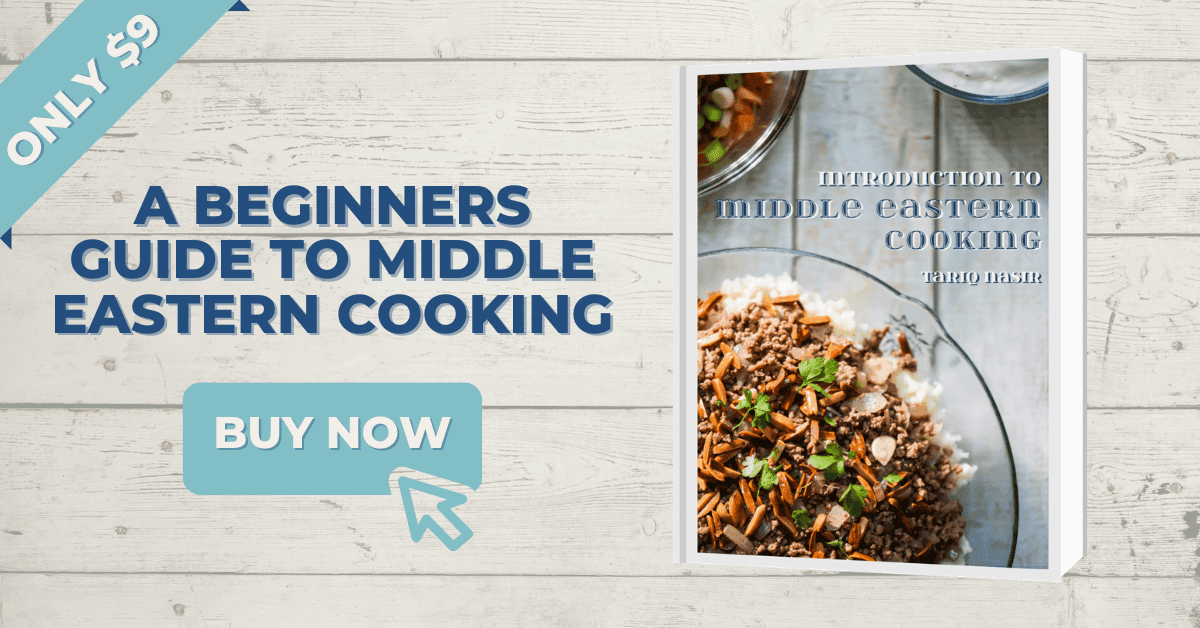 You are the chef which puts you in charge of the flavors at your disposal.
Go ahead and experiment.
Don't be afraid to follow your own taste buds where they take you.
If you end up somewhere you don't like, start again!
Seven Spices Ingredients:
Equipment I Used
Print Recipe
Seven Spices Recipe
Add the taste of the Middle East to your cooking!
Ingredients
Instructions
Mix all ingredients together in a bowl.
Notes
Use good quality spices to make the most of the flavors.
Nutrition Per Serving
Calories:
15
kcal
-
Carbohydrates:
3
g
-
Sodium:
3
mg
-
Potassium:
51
mg
-
Fiber:
1
g
-
Vitamin C:
1.9
mg
-
Calcium:
28
mg
-
Iron:
1.1
mg