Malfouf is traditionally a cabbage roll that is filled with rice and meat, although it is a simple thing to make as a vegetarian or even vegan option.
I love this dish. It's a really, really delicious meal.
One of those that is hard to stop eating!
Rolled cabbage is common in many countries, although with very different flavors.
In the Middle East, Malfouf is made with a large form of cabbage that has very wide leaves making it easier to role once they are blanched.
I love the garlic in this dish, it gives it such a rich rich flavor.
When I was in the market today shopping for the Maqluba I was going to make for my sister-in-law, nephew, and niece who are here visiting from the States, I saw some very nice cabbages that I thought were perfect for making Malfouf!
I love the days I get to go food shopping, it's so much fun to be in the market looking through all the tasty possibilities.
All kinds of recipes run through my head, with all kinds of variations of what could be done with the different foods on offer.
It's so much fun visiting food markets in all the various countries I visit, with all the different types of foods depending on the region that I'm in.
One of my favorite markets has to be the one in Ljubljana, Slovenia.
The variety and the quality was so amazing, I just wish I hadn't been staying in a hotel so that I could have bought up a bunch of food and cooked my own meals with the lovely, and fresh produce on offer.
I visited Slovenia during a road trip around Europe, that took us through Germany, Austria, Slovenia, Italy, Switzerland, and Lichtenstien.
It was great fun and we ate all kinds of amazing foods, often stumbling on small unknown local restaurants, where the food was outstanding.
One of my favorites was a vegan place in Munich called Siggis, I would definitely recommend it if you are ever in town whether or not you are a vegan.
The food is delicious!
I am looking forward to my visit to Istanbul in October to celebrate my birthday.
I haven't been to Turkey since I was a little boy, so I am really excited about this trip.
I've heard that Istanbul is a fantastic city to visit these days.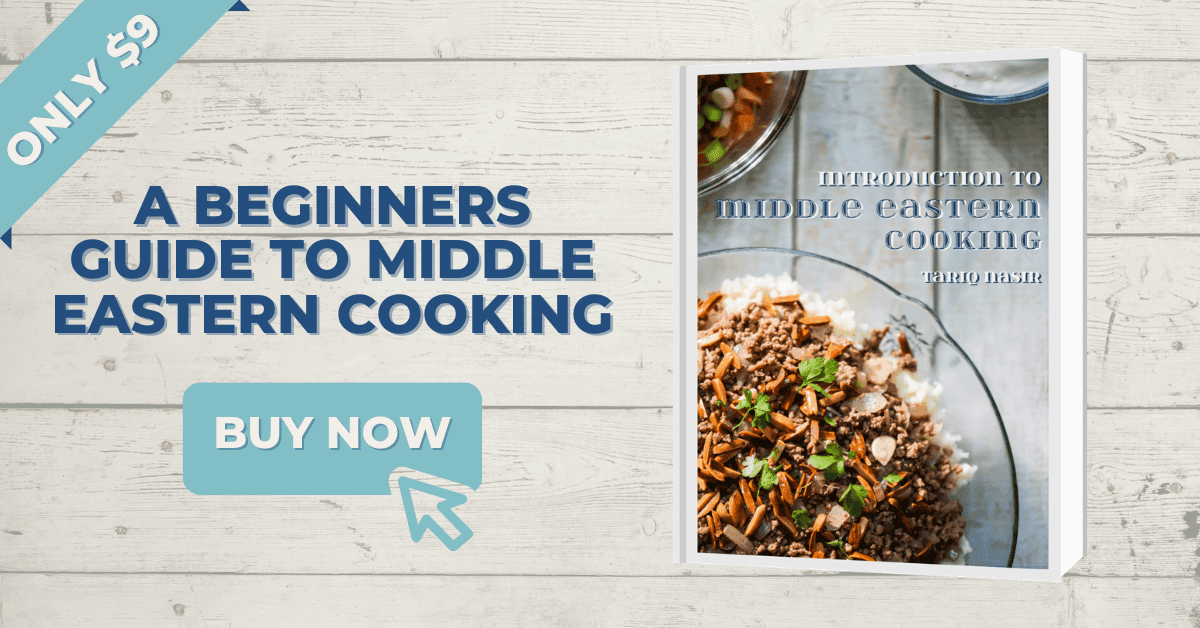 It will be nice to immerse myself in the food scene, my plan is to eat my way around the city, and do a little sightseeing of course.
Thinking about the different foods I will be exposed to has already got me salivating.
A nice juicy doner kebab, or kumpir, and a kofte, and most likely all three!
Not long now!
Until then, I will make a nice big pot of Malfouf and invite the extended family over to enjoy it with us.
Traditionally served with salad and yogurt, many like bread as well.
For some, rice and bread in the same meal seems wrong, but I can assure you as a bread lover, there is a place for bread in every meal!
Even dessert perhaps!
Bread could be the dessert for me!
Equipment I Used:
Malfouf Ingredients:
Malfouf Recipe
Print Recipe
Malfouf
Cabbage stuffed with rice and meat, creating an explosion of flavor delivered directly to your mouth!
Instructions
For the Cabbage
Peel cabbage leaves. Bring a pot of water to boil.

Blanch cabbage leaves until soft and set aside.
For the Filling
Place rice in a bowl and cover with water. Let sit for

15 minutes

and drain.

Place a few leaves in the bottom of the pot to be used for cooking.

Take a small amount of filling and place in cabbage leaf. Roll into cigar shape and place in the pot.

Stack malfouf until the pot is full.

Mince garlic and spread on top layer of malfouf.

Place a plate on top of the malfouf in the pot, so that they don't float.

Pour the broth into the pot.

Bring to a boil, and then turn down to a simmer.

Cover loosely with lid, so that steam can escape easily.

Cook until done, about

25 minutes

or until broth has cooked off.

Remove lid and plate. Place the serving dish over the pot and then flip. Remove pot and serve immediately with yogurt and lemon wedges.
Nutrition Per Serving
Calories:
166
kcal
-
Carbohydrates:
36
g
-
Protein:
4
g
-
Fat:
1
g
-
Saturated Fat:
1
g
-
Cholesterol:
1
mg
-
Sodium:
828
mg
-
Potassium:
279
mg
-
Fiber:
3
g
-
Sugar:
3
g
-
Vitamin A:
90
IU
-
Vitamin C:
40.3
mg
-
Calcium:
58
mg
-
Iron:
1
mg