How to Make Homemade Tomato Paste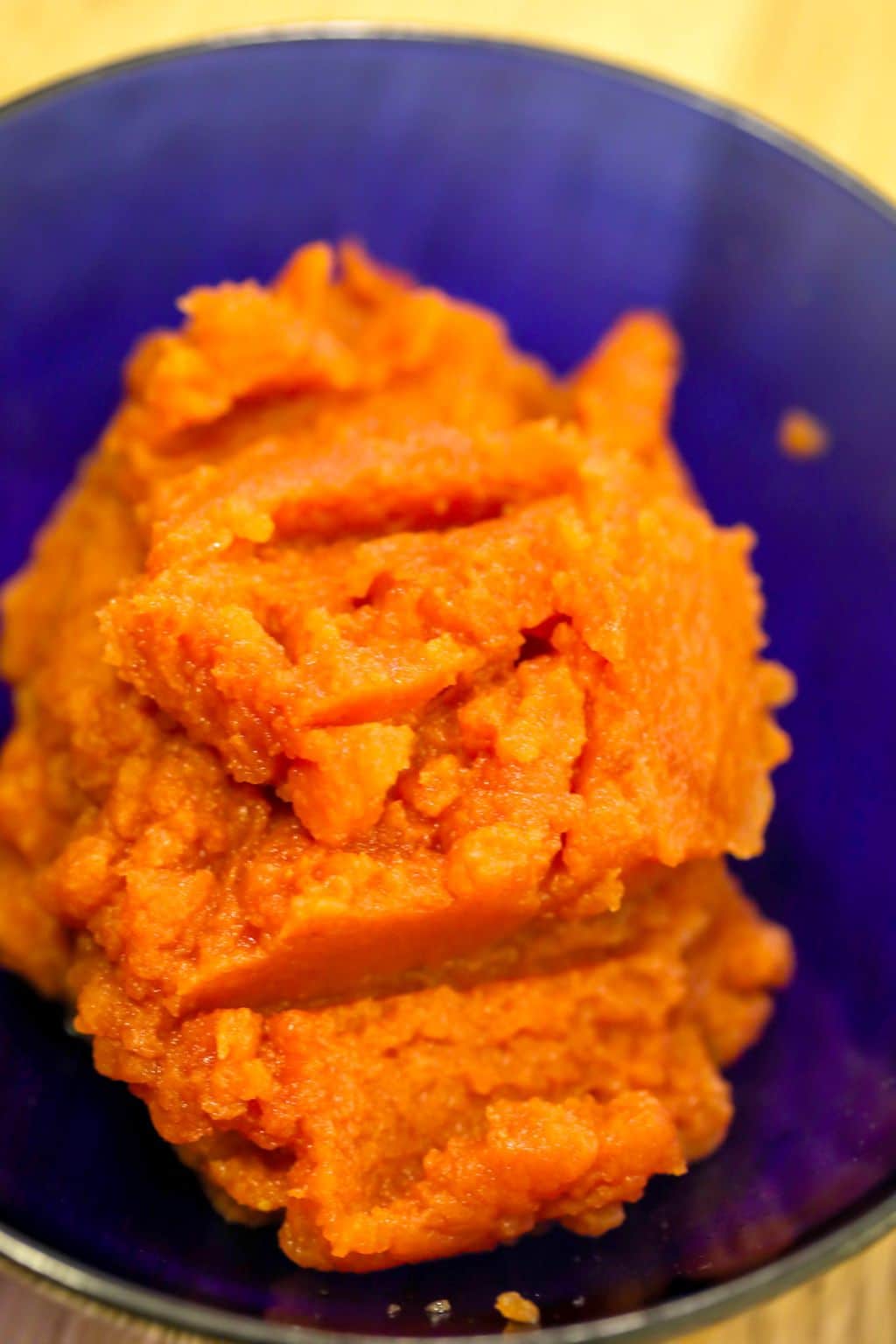 Just like sun-dried tomatoes, a homemade tomato paste can be a wonderful thing to behold.
Making things yourself the way people have been doing for hundreds of years is so satisfying.
Nowadays most people think that things like tomato paste is something that comes in a package from the store.
And they are right it does, however, that is not where it has always come from.
There was a time, and still is in some places, where if you want a food product you had to make it yourself.
One of the things I am enjoying about being back in Jordan is the ability to get back to making things in a traditional way.
A couple of months ago when we picked the olives off our trees in the Jordan Valley, I pickled and preserved them.
Last summer when the lemons were plentiful on our trees, I also preserved some in jars for year round use.
I made my own apricot jam from the apricots on our tree in the backyard, and we are still eating it today.
I am looking forward to making all kinds of new things, from cheeses to sundried tomatoes and more.
This year I will be planting a vegetable garden here in Amman to complement the plants I have in the Valley.
In the Valley I already have kale, broccoli, red cabbage, eggplant, fennel and so much more coming up.
I had my first fresh broccoli from the garden two weeks ago and it was wonderfully sweet.
I will be planting my tomatoes soon that are destined to be sun dried and preserved in olive oil.
There are studies that show that tomato paste delivers more antioxidants than fresh tomatoes do.
I'm sure the concentration of lycopene in the paste is more dense than it is in the fresh tomato.
It is said that tomato sauce was first known as a love potion, and there are many stories and myths surrounding it.
Maybe homemade tomato paste was a thicker love potion with more of a chance of success!
I always find those kinds of stories so interesting about things that we take for granted today.
The word paste comes from the word pasta which used to be a gruel type served with salt.
Tomatoes must have found their way into that mush of pasta food and the name stuck.
Many people didn't have it quite as good as we do in their day, stuck with pasta gruel and beer.
Maybe the beer bit was the ok part, imagine a beer with every meal.
Back in the Middle Ages people drank more beer than water.
And the reason for that was because water could easily poison you.
What is Tomato Paste?
Tomato paste is made from cooking down tomatoes, and separating out the seeds and skin, forming a thick sauce.
Traditionally in Sicily, this thick sauce is laid out in the sun in trays where it thickens further and dries.
Homemade tomato paste is an inexpensive way to thicken tomato and other dishes by acting as a thickening agent.
And very easy to make, and to personalize to the way you like it, every family had their own recipe.
A homemade tomato paste will add a rich tomato taste to any dish while passing on antioxidants that have shown to protect against cancer.  
Tomato Purée vs Paste
Tomato puree is a thick tomato sauce that has been cooked and thickened and then strained.
Whereas, tomato paste is a thick tomato sauce that has been cooked and strained, and cooked again. 
In order that the extra bit of water evaporates, the paste is allowed to dry a bit.
Both are helpful in thickening dishes to varying degrees, paste will be thicker than puree.
Recipes will call for both, and in some cases they can be interchangeable, if you are out of one, try the other.
Tomato Sauce vs Paste
A sauce is usually a type of puree that has been seasoned for use in a dish of food.
Or it could also be prepared to different levels of thickness depending on the dish being made.
Pasta sauce, or pizza sauce are both sauces, but with different requirements depending on the food they will be included in.
Again the tomatoes are cooked, skins and seeds removed and strained, spices, salt and pepper added.
How to Make
I like to use roma tomatoes, and use about 10 pounds of tomatoes for this homemade tomato paste recipe.
Cut up the tomatoes into quarters and put in the bowl of a food processor and give them into a tomato juice of sorts.
After placing a sieve on top of a large pot, strain the tomato sauce and you should have skins and seeds in the sieve.
Starting off with high heat to bring to a boil and the reduce the heat to a simmer.
Your goal is to reduce the tomatoes down to a thicker sauce which in turn will be your tomato paste.
Some people will salt with sea salt at this stage.
But I like to keep the paste pure for future use.
Some will put bay leaves in theirs.
Once again the beauty of making things yourself is that you can make it how you like.
Once you get it reduced into a thick sauce, you can put it in clean trays and bake in the oven to reduce further.
Usually in the oven for 30 minutes is sufficient.
But use your judgement and reduce it to a thickness you like.
This recipe should rival any store bought tomato paste you find in the market.
Freezing is a good way to store tomato paste, I usually freeze it in ice cube trays for portion control.
Tips for Making
Use the freshest tomatoes you can, and be sure to strain them well after processing them in the food processor.

Don't worry about doing this quickly, if you don't have the proper amount of time then wait for a time when you do.

Same goes for the baking part in the oven, give it the time it deserves so as not to burn it.

Do add things to the recipe if that is something you'd like to do, there is no hard and fast rule.

You can add hot peppers, or hot pepper flakes or a tabasco type hot sauce for something a little more fiery. 

Try using different tomatoes and try different tastes from sweet to more a more sour tomato flavor.
Homemade Tomato Paste Recipe
Just like sun-dried tomatoes, a homemade tomato paste can be a wonderful thing to behold.
Print
Rate
Instructions
Quarter the tomatoes and put them in the bowl of a food processor. Process until soupy.

Pour through a fine sieve into a pot using a rubber spatula. Push through as much of the tomato mixture as possible.

Over a high heat bring to a boil, then turn down to a strong simmer. Allow water to boil off, this will leave you with a thick paste.

Preheat oven to 400ºF (200ºC). Once the oven is heated turn down to 200ºF (95ºC).

Pour the paste onto a clean baking tray.

Place the tray in the oven and allow the paste to dry out and thicken further.

Keep an eye on this as timing will differ according to the consistency of your paste.

Remove and cool once your preferred consistency is reached.  
Nutrition
Calories:
816
kcal
|
Carbohydrates:
176
g
|
Protein:
40
g
|
Fat:
9
g
|
Saturated Fat:
1
g
|
Sodium:
227
mg
|
Potassium:
10750
mg
|
Fiber:
54
g
|
Sugar:
119
g
|
Vitamin A:
37784
IU
|
Vitamin C:
621
mg
|
Calcium:
454
mg
|
Iron:
12
mg