There's no tastier way to make this meat than cooking lamb chops in the oven.
When man first realized that sheep were not only good as a meat source but also good as a way to clothe themselves they began to breed and raise them domestically.
Lamb is the word used for sheep that are less than two years old.
Before the age of two a lamb has more tender meat than the older sheep known as mutton.
When butchering sheep, there is often a prescribed number of cuts obtained from each animal.
The lamb loin chops are one of the favorite cuts along with the rib chops when it comes to roast lamb chops.
A popular way to have lamb cooked is with olive oil, chopped fresh rosemary, salt, and black pepper to a medium rare temperature.
What are Lamb Chops?
The most tender cuts are those from the backbone of the lamb, called a lamb chop.
A lamb chop is a rib bone with a chunk of meat attached on one side.
When lamb chops are served together in one piece, it is known as a rack of lamb.
These are not to be confused with loin chops, which are cut from the back part of the backbone.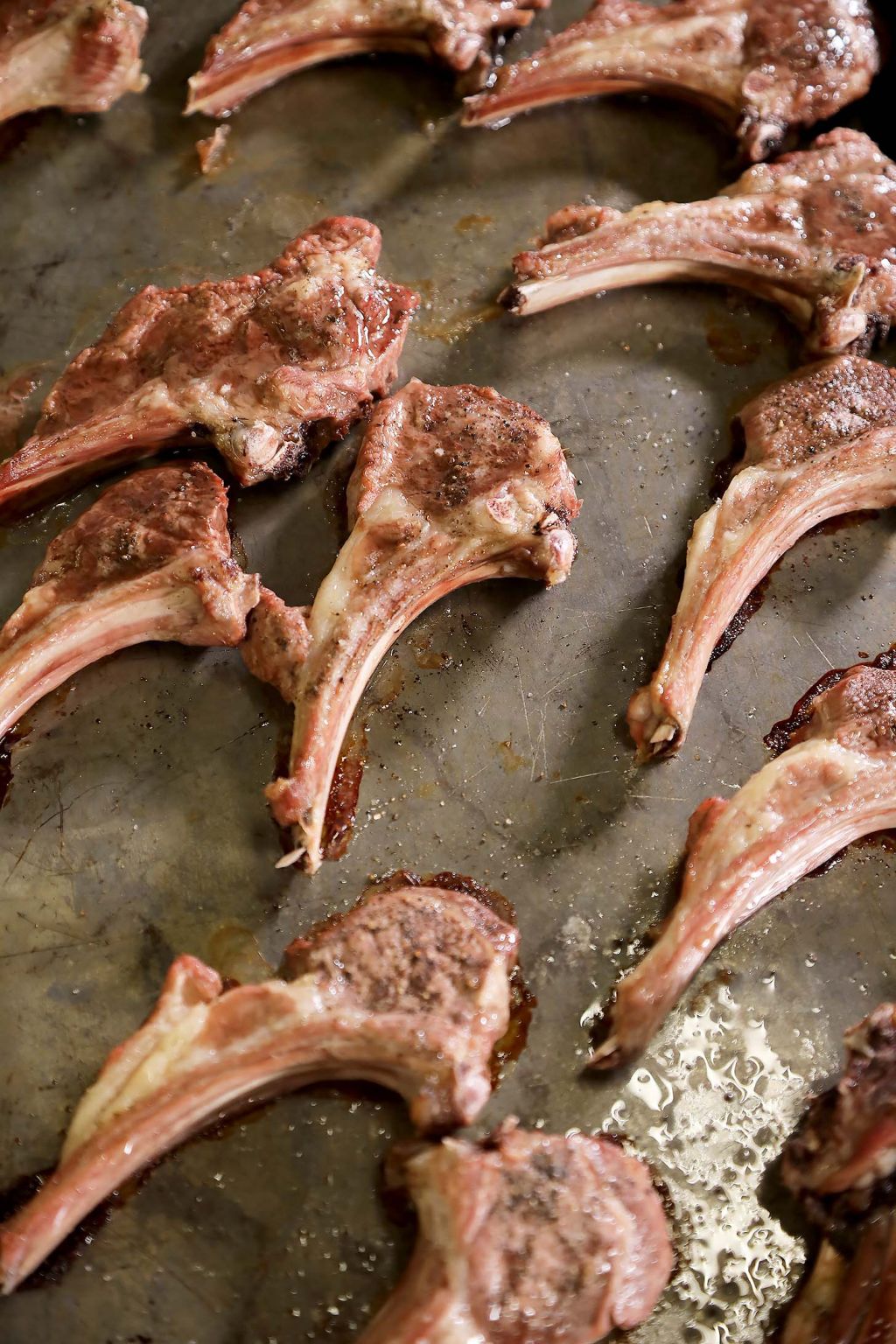 How to Marinate Lamb Chops
Marinating lamb chops give them so much more flavor.
They are very tasty by themselves with just a little salt and pepper.
However, I like to make my own marinade to really enhance infuse the lamb chops.
In a bowl, mix: olive oil, lemon juice, rosemary, thyme, salt and pepper.
Then add lamb chops and marinate for at least 30 minutes per side at room temperature.
You can also marinate in the fridge overnight.
Just allow chops to come back to room temperature before you bake the lamb chops.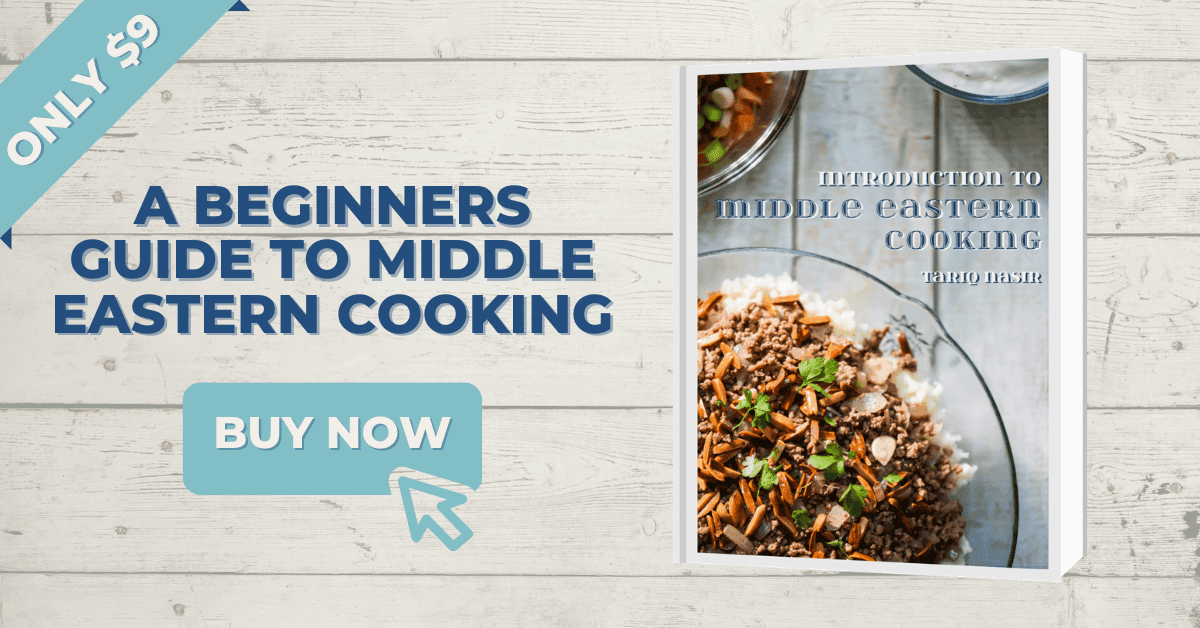 Cooking Lamb Chops in the Oven
My favorite way to cook lamb chops is in the oven.
By cooking the lamb chops this way, it keeps the juices with the meat and makes it very tender.
My method starts by preheating the oven to 400 degrees Fahrenheit (200°C).
Whilst the oven is heating, warm a pan with some oil on a high heat.
Then sear the lamb chops just for a minute on each side to really lock in the aroma.
Once seared, place the lamb chops on a baking tray and pop in the heated oven for 30 minutes.
An alternate method for cooking lamb chops is using your broiler.
Place your lamb chops under the broiler for:
Medium-Rare: 7-11 minutes @

145ºF (63ºC)

Medium: 15-20 minutes @

160ºF (71ºC)
Make sure to turn your chops once during broiling for even cooking.
I like to cook my lamb chops medium.
Where to Buy Lamb Chops
You can buy lamb chops at most grocery stores as well as from your local butcher.
I personally like to order my lamb online from FreshDirect.
It can be hit and miss sometimes in grocery stores and I've found FreshDirect to deliver every time.
I would recommend their Australian Frenched Lamb Rib Chop.
What to Serve with Lamb Chops
So many things can be a great accompaniment to lamb chops, with some of my favorites being:
Garlic mashed potatoes

Oven roasted potatoes

Green beans

Broccoli

Macaroni & cheese

Wild rice
The list goes on of what you can serve with lamb chops, options include:
Carrots cooked in butter and ginger

Asparagus with hollandaise sauce

Garlic butter beans

Peas

Corn

Basmati rice
Sage stuffing with a wonderfully rich lamb gravy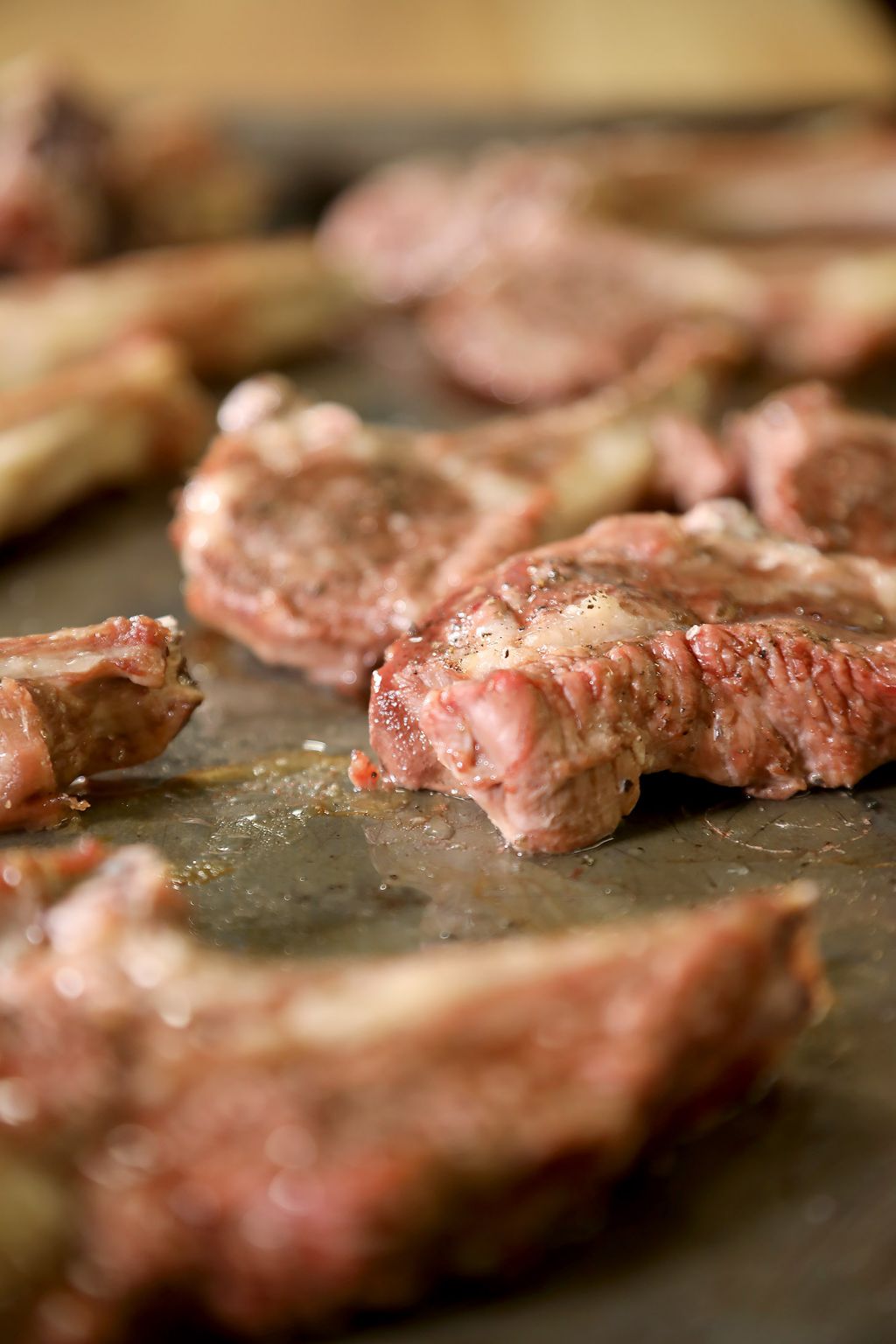 Wine Pairing with Lamb Chops
Normally I would recommend a wine with heavier tannins like a Cabernet Sauvignon pairs well with lamb chops, but there are other choices as well.
If tannins are not your thing then you can try a Pinot Noir which will be softer and still full of flavor.
My personal favorite type of wine with lamb chops is a nice Cote du Rhone which has the tannins I like along with a nice spiciness that stands up well to the lamb flavor.
I also like a Barolo as well with its very strong tannins which is characteristic of the Nebbiolo grape.
Just be sure it's decanted first.
Some other wines are Merlot, Syrah, or if you feel like indulging – a Bordeaux.
Print Recipe
Baked Lamb Chops Recipe
Cuisine:
American, Middle Eastern
Instructions
Place the chops in the marinade and rub in using you hands. 

Cover and refrigerate for 30 minutes.

Remove from fridge and mix chops in the marinade. 

Cover and refrigerate for another 30 minutes.

Remove from fridge and bring chops to room temperature.

Preheat the oven to 400ºF (200º).

Place the chops in a baking tray in a single layer and bake for 30 minutes, turning once.
Nutrition Per Serving
Calories:
764
kcal
-
Carbohydrates:
3
g
-
Protein:
84
g
-
Fat:
42
g
-
Saturated Fat:
19
g
-
Cholesterol:
296
mg
-
Sodium:
638
mg
-
Potassium:
1118
mg
-
Fiber:
1
g
-
Sugar:
1
g
-
Vitamin A:
38
IU
-
Vitamin C:
3
mg
-
Calcium:
62
mg
-
Iron:
9
mg