Traditional Homemade Tuscan Bread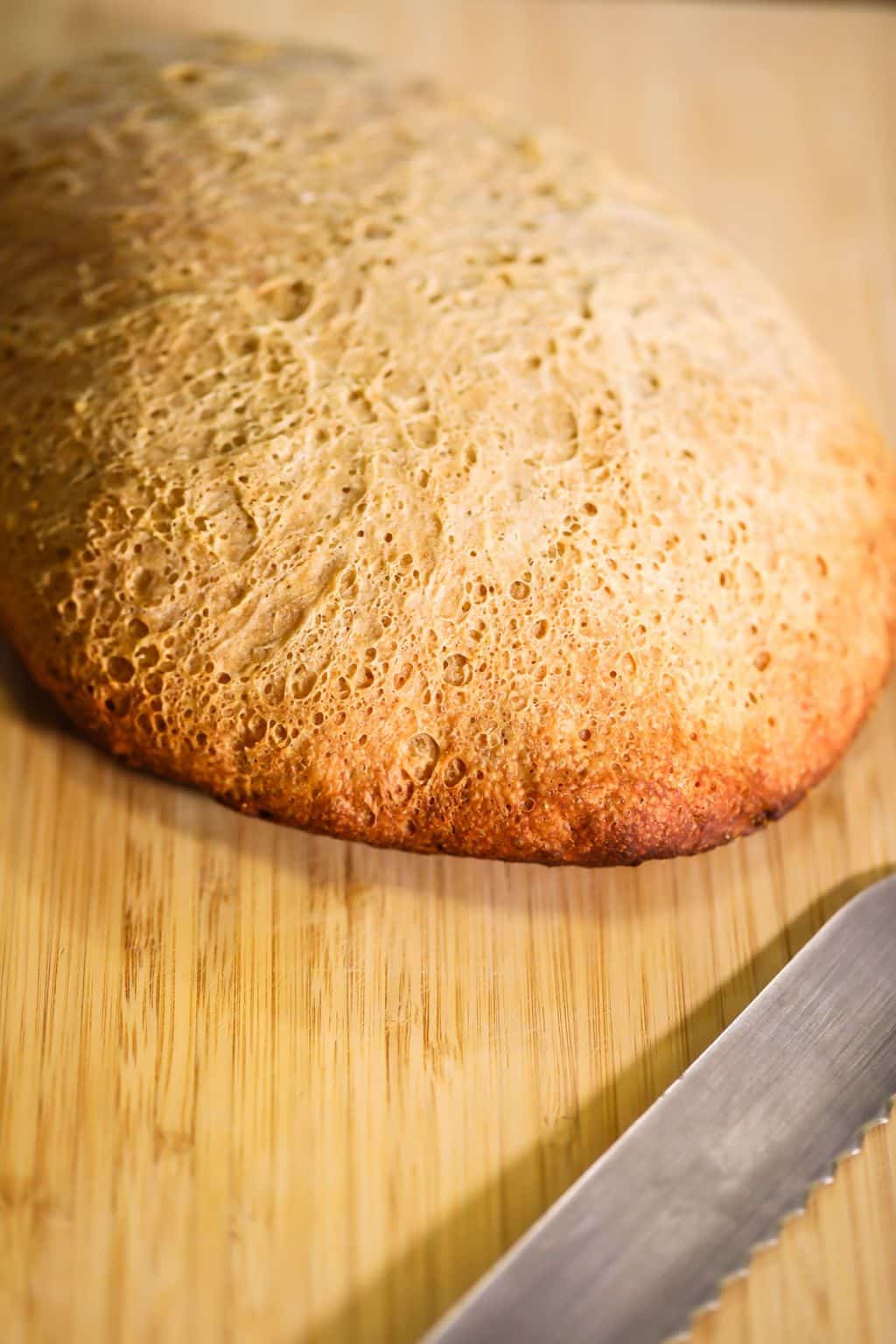 Anyone who knows me knows that I love bread of every kind and Tuscan bread is no exception.
I thank God everyday that there are so many bread recipes in the world, I hope I try them all!
The one thing you notice about Tuscan bread right off the bat is that it lacks salt, like any salt.
I didn't know that about this bread the first time I tried it and genuinely surprised me why anyone would skip the salt.
It is said the reason for this is that during one of their many battles Pisa in an attempt to get Florence to surrender cut off its salt supply.
Bread was still baked and Tuscan bread came into being and remained a saltless bread for ever more.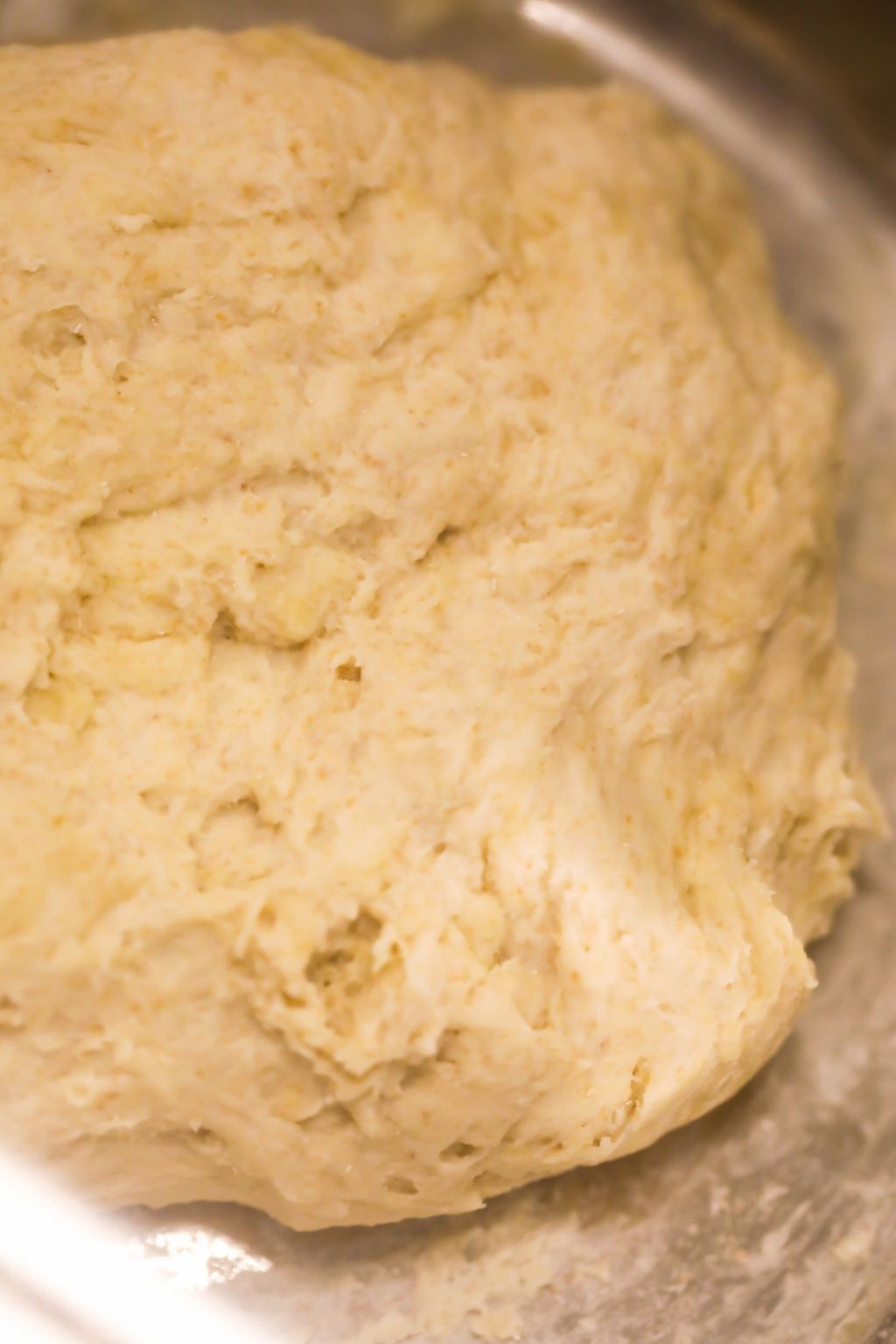 Another story is that salt was taxed too heavily in Florence so bakers decided to just leave it out.
Some also say that the reason for the lack of salt is that Tuscan foods are salty and therefore would be too salty with a salted bread.
The last explanation seems to be the true story which I've heard on multiple occasions from reputable sources.
This is a bread that is bought every morning, and consumed the very same day because by the next day it won't have that fresh crunch.
But what could be better than having fresh bread every morning waiting for you at the baker down the street?
I've just had an outdoor bread oven made for my backyard and I'm very excited to use it.
Having freshly baked bread in a proper oven is going to be a super treat for me, there is going to be so much bread!
And let's not forget nice fresh, crispy pizza made exactly the way I like it, it's so exciting! 
What is Tuscan Bread?
Tuscan bread also known as pane toscano comes from Tuscany, and it's main characteristic is that it is a salt free bread.
It develops a super crispy crust and a nice soft crumb interior that make it especially perfect for dipping in things.
Baked in three different forms Tuscan bread can be round, known as bozza, long called filone, or flat which is ciabatta. 
How to Make Tuscan Bread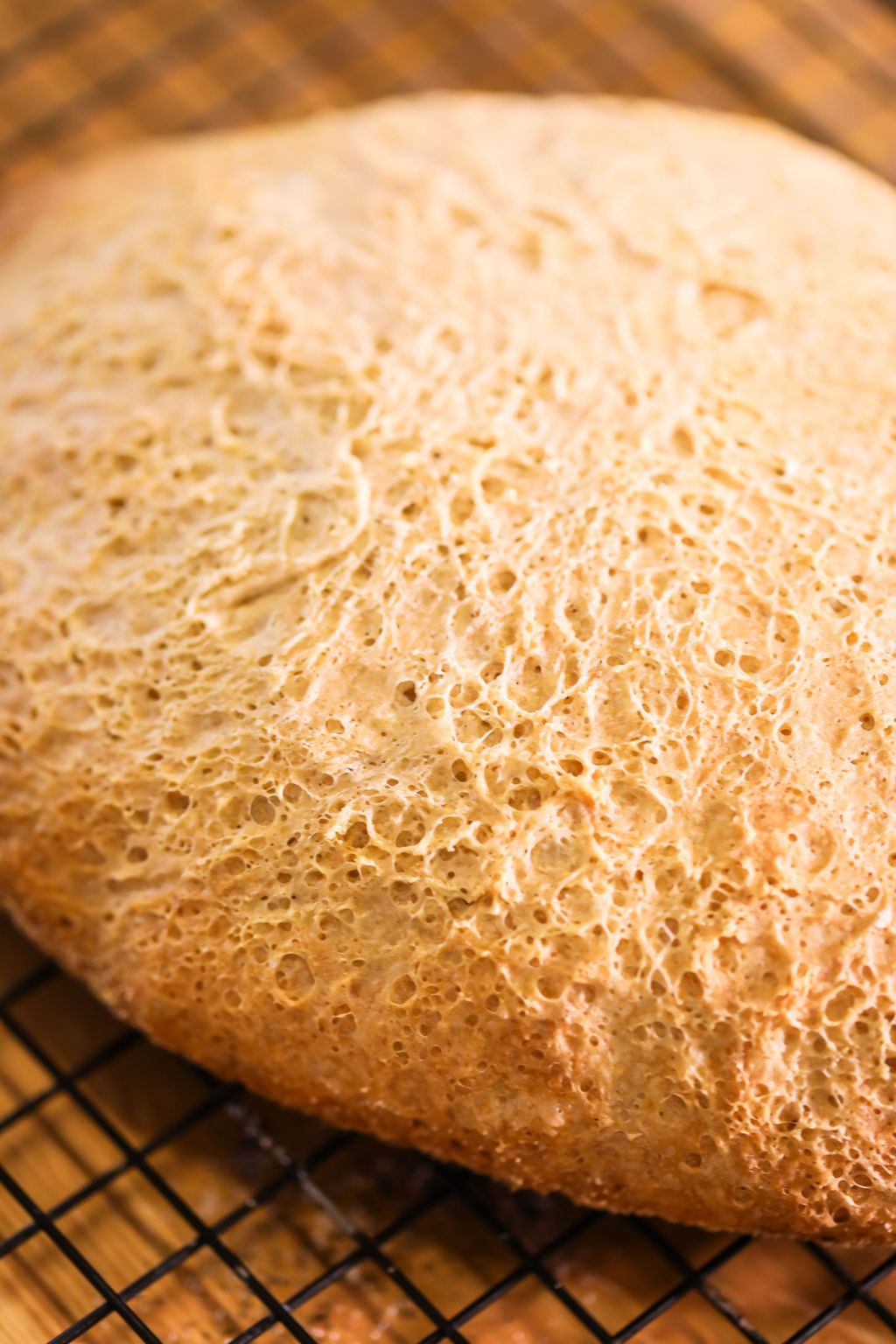 Mix together in a large bowl the all purpose flour, bread flour, and a little bit of whole wheat flour with salt, olive oil and water.
Mix by hand until a dough emerges.
Knead the dough which will work the gluten in the bread allowing it to rise well.
You can also use a stand mixer with the dough hook attachment.
Then cover the bowl with plastic wrap and a kitchen towel.
Allow dough to rise at room temperature until doubled in size for this wonderful Italian bread to turn out well.
Make sure to preheat the oven, you will need to get the temperature up high for a good crunchy loaf
Pour out the soft dough onto a floured work surface and shape the loaf into your desired type.
Place on a baking sheet lined with parchment paper, or put dough in a oiled bowl.
Allow to rise until doubled in size.
Then turn the dough out of the oiled bowl and onto the baking stone.
Or if rising on parchment paper use a peel to transfer the loaf to the baking stone in the oven.
Bake for at least 30 minutes or until brown, when turned over the loaf will sound hollow when knocked on.
Tips for Making
Be sure to work the dough to strengthen the gluten in the dough in order to give you a good strong loaf.
Use warm water when making the dough, this will help activate the yeast more quickly and make it more robust.
Let the dough rise in a warm part of your kitchen to hurry this process along.
If you ever need to slow down the rising process you can put the dough in the fridge.
Bake your bread in a super hot oven.
Use a baking stone which will help give you a nice crispy loaf.
Allow your loaf to cool for at least ten minutes before you cut into it for best results.
Tuscan Bread Recipe
Anyone who knows me knows that I love bread of every kind and Tuscan bread is no exception.
Print
Rate
Ingredients
2¼

cups

White Flour

¼

cup

Wheat Flour

¾

tsp

Yeast

1¼

cups

Water

warm

1

tbsp

Olive Oil

½

tsp

Sugar
Instructions
Mix all ingredients in a bowl to create a dough. Shape into a ball, cover and set aside in a warm place.

Allow dough to double in size.

Pour dough out onto a floured surface. Shape into a loaf.

Place dough in an oiled bowl. Cover and allow it to rise.

Preheat oven to 430ºF (220ºC).

Sprinkle cornmeal on a bread peel. Once bread has risen, gently turn it out onto the peel.

Slide it onto a baking stone in your oven. Bake for 30 to 40 minutes or until brown.
Nutrition
Calories:
1298
kcal
|
Carbohydrates:
244
g
|
Protein:
36
g
|
Fat:
18
g
|
Saturated Fat:
3
g
|
Sodium:
27
mg
|
Potassium:
387
mg
|
Fiber:
11
g
|
Sugar:
3
g
|
Calcium:
42
mg
|
Iron:
15
mg