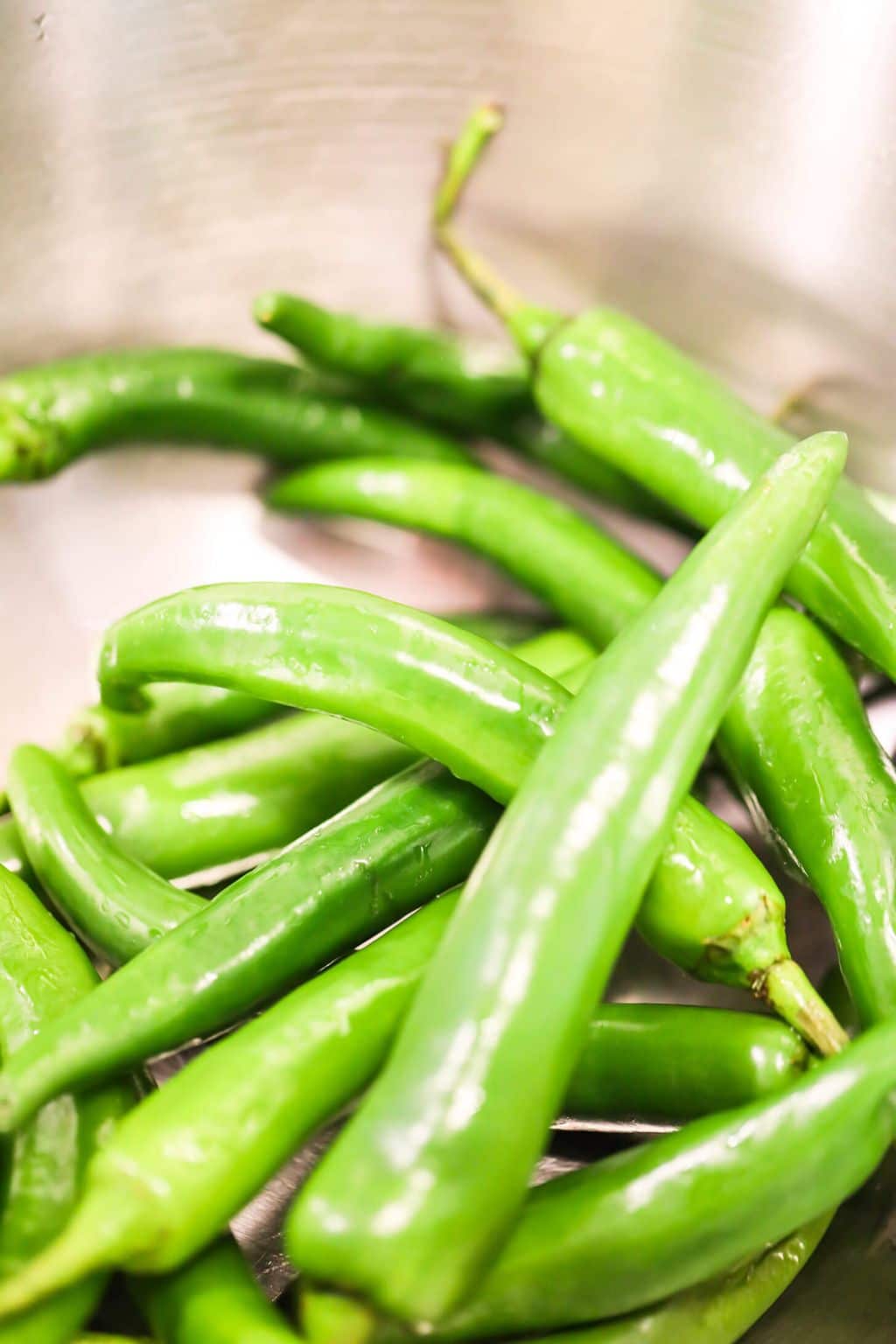 Adding heat to your food can be done in several ways; here's how to dry peppers.
I love peppers, and one of the best ways to preserve them, and their heat, is by drying them.
There are endless hot peppers out there of varying degrees of hotness, and spicy flavor.
I can only eat so many peppers fresh and yet I want that same hot taste in my cooking at other times.
I have found drying, depending on the types of peppers, to be the best way to keep this flavor for later.
Dried pepper flakes are one of the best ways to add a little (or a lot!) heat to your cooking.
Why Dry Peppers?
The main reason to dry peppers is for culinary purposes, it is a good way to add concentrated heat to your dish.
Peppers, when dried and crumbled into flakes, can be used in all kinds of cooking.
Another reason is for decorative purposes, peppers come in all kinds of beautiful colors that can enhance a kitchen's decor.
Drying peppers is of course a really good way to preserve your hot peppers for later.
What Kind of Peppers Can You Dry?
The most commonly dried pepper for red pepper flakes is cayenne pepper, but there are others that will work just as well.
Jalapenos, both red and green, are dried and ground into a powder that can be rehydrated.
Poblano peppers are milder red peppers that have a bit of a smoky flavor to them that comes through in their dried version.
There are several varieties of paprika peppers which are large cone shaped peppers that range from hot to mild to smokey.
Another is the powerful chile de arbol, also known as bird's beak chile; strong and spicy in flavor, they come long and thin.
And of course sweet peppers can also be dried with good effect to be used in soups and other dishes.
How to Dry Peppers
There are two main methods for drying peppers, the first way is drying peppers in the oven to dry faster.
You can do this by cutting the peppers in half and putting them on a baking sheet in a single layer.
Wearing food safe gloves when handling hot peppers is a good idea.
This will help your hands keep from getting pepper oils on them which can irritate your skin.
Adjust your oven temperature setting to its lowest setting and leave the door adjar, by propping it open with a wooden spoon.
This will let the peppers dry from the heat and the propped door will allow for the air to circulate.
This process will take several hours, and you will need to turn the peppers on a regular basis until they are fully dry.
Once done, chop into flakes or powder, by using a knife for flakes, or a coffee grinder for powder.
Another way to get dried hot peppers is to tie them on a string and hang them in a cool dark place with good air circulation.
This method will take weeks, but it will provide you with peppers all year around.
With air drying the flavor and heat will remain whether larger peppers or small peppers are used.
One other thing to mention is the use of a food dehydrator for dehydrating peppers.
Dehydrated peppers can then be turned to chili powder in a food processor.
How to Store
Store dry peppers if in flakes or powders in airtight containers.
Air dried peppers can be stored by hanging in a cool dry space with good airflow.
How to Use Dried Peppers
They can be used in soups, sauces, stews and other dishes that require a little bit of heat.
Heat from subtle, to less than subtle levels.
Much will all depend on your choice of pepper.
How to Dry Peppers Recipe
I love hot peppers, one of the best ways to preserve them and their heat is by drying, here is how to dry peppers.
Print
Rate
Instructions
Set the oven to its lowest temperature.

Take a handful of peppers cut lengthwise and place on a tray in a single layer.

Prop the oven door open, I use a wooden spoon, so air can circulate.

Turn peppers every once in a while.

It can take several hours to dry the peppers.

Once dry remove and either chop with a knife or grind in a spice grinder.
Nutrition
Calories:
24
kcal
|
Carbohydrates:
6
g
|
Protein:
1
g
|
Fat:
1
g
|
Saturated Fat:
1
g
|
Sodium:
4
mg
|
Potassium:
208
mg
|
Fiber:
2
g
|
Sugar:
3
g
|
Vitamin A:
440
IU
|
Vitamin C:
96
mg
|
Calcium:
12
mg
|
Iron:
1
mg