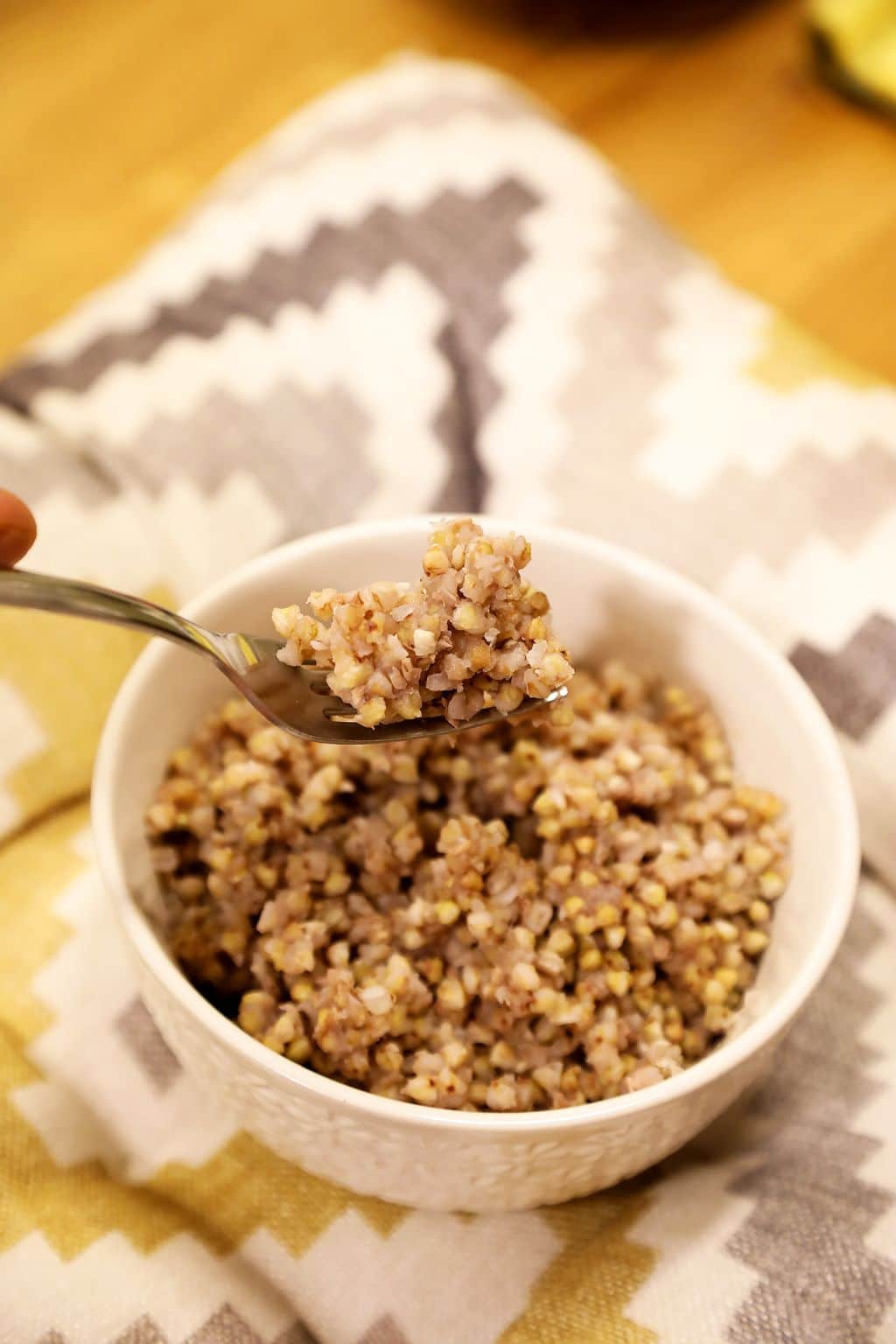 When was the last time you were asked if you knew how to cook buckwheat?
When was the last time you thought about cooking buckwheat, or what it is even?
If you are in search of a new and different grain type food for your table, look no further.
What is Buckwheat?
Buckwheat is superfood, and comes from a plant that is grown for the grain like seeds it produces.
Despite its name, it is not at all related to wheat and is entirely gluten free.
With an unusual triangular shape, it is not actually a grain, but acts just like one.
What we eat is actually a seed, and is related to sorrel and rhubarb, and is not a grass.
In order for it to be eaten it requires having the outer hull removed, similar to rice.
The removal process exposes the inner seed known as raw buckwheat groats.
I for one love buckwheat, as much for its taste as its nutritional profile as well.
There are a lot of buckwheat recipes available to those who adhere to a plant based diet.
Buckwheat is a relatively unknown food for many, but one you'll be glad you became acquainted with.
It is full of nutrition, versatile in its uses, and good for people who want to reduce gluten in their diets.
It can be easily substituted in the place of wheat, barley, oats, or rye.
Domesticated in China several centuries ago, buckwheat grows best in warm weather.
It is a quick growing plant so does not need a long warm season to mature and be harvested.
Farmers like growing buckwheat because the plant is beneficial to their soil and the flowers attract pollinators.
Buckwheat can also work well as a way to keep pests away from surrounding plants.
Is Buckwheat Gluten Free?
Yes! Buckwheat is absolutely gluten free, and a very good option for those who suffer from celiac disease.
It also contains many of the nutrients provided by grains that have gluten, making buckwheat a perfect substitution for gluten free meals.
For example soba noodles from Japan are a great way to have a noodle that is completely gluten free.
Soba noodles are made with buckwheat flour and are a staple of Japanese cuisine.
Buckwheat Benefits
Buckwheat is good for heart health, reducing LDL 'bad' cholesterol, at the same time as lessening inflammation.
Containing rutin, which helps stabilize blood pressure, the benefits to the heart are clear.
Buckwheat is low on the glycemic index, meaning it is digested, metabolized, and absorbed more slowly than other foods.
It protects against spikes in blood glucose, and insulin, giving you a more consistent energy flow.
Buckwheat also has a ton of fiber in it which is very good for gut health.
The antioxidants in buckwheat have been shown to protect against cancer by protecting cells from free radical damage.
This humble seed also contains vitamin B6, zinc, folate, manganese, phosphorus, niacin, and magnesium.
How to Cook Buckwheat
Rinse the buckwheat under running water by placing it in a sieve before cooking.
It does not hurt to soak it for 4 to six hours before cooking as well, making the seed easier to digest.
Buckwheat is cooked in a very similar way to rice, allowing water to cook off until done.
Place a cup of buckwheat into a pot and add 1¾ to 2 cups water, preferably cold water.
Add a pinch of salt to ½ teaspoon of salt depending on the taste you prefer.
Place on high heat until you have boiling water, at which point turn down to a medium heat to simmer.
Cover pot until water is absorbed and buckwheat fully cooked.
Remove from heat. Cooking times are usually in the range of 20 minutes.
When done you can add a tablespoon of olive oil, salted or unsalted butter, and add additional salt and pepper.
The buckwheat can be eaten in this form as part of your main dish, side dish, or even as part of a stir fry.
What Does Buckwheat Taste Like?
Buckwheat can have a bit of a strong flavour and is why many people end up toasting it.
Once toasted it is known as buckwheat kasha, and has a milder, more nutty taste.
With a nutty, earthy flavor buckwheat flour works well in breads, pancakes, as well as a lot of other foods.
Once cooked, buckwheat can be included in a morning cereal with sugar or maple syrup.
You can also make a fifty fifty mix of buckwheat and oats for a very tasty morning meal.
Use buckwheat to make nutritious snack bars when on the go; mixed grains and dried fruit.
Where to Buy Buckwheat
You can buy buckwheat in most grocery stores.
Most likely you'll find it in the speciality foods section.
My favorite brand is Anthony's Organic Buckwheat Groats.
And this 5lb bag lasts a good long while!
Tips for Making
Toasted buckwheat groats can be made by frying the seeds in butter until golden brown.

Heat at medium will give them an even more nutty flavor, which could add 15 minutes to cooking time..

Then add the water and salt and cook as described above.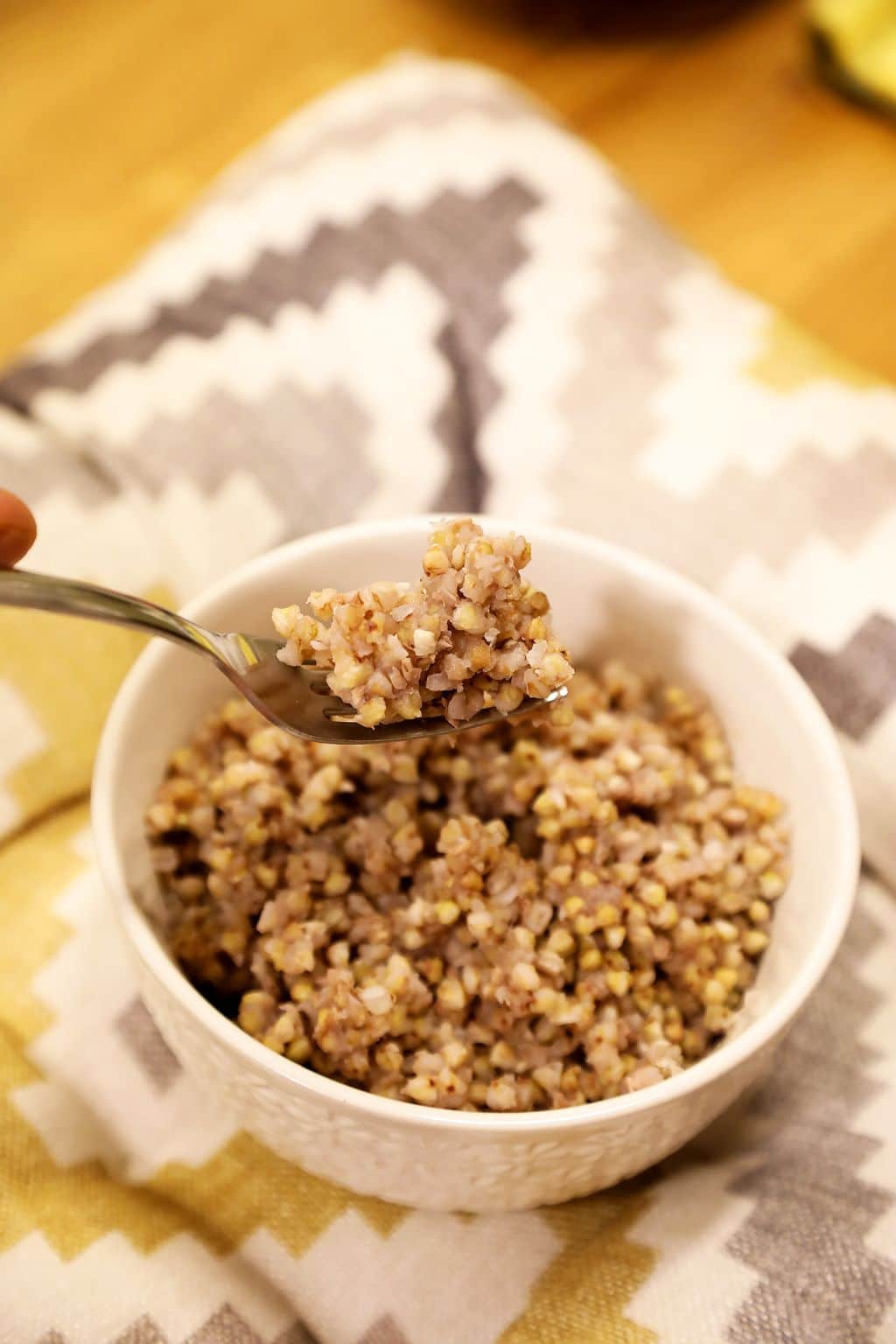 Buckwheat Recipe
Buckwheat is a relatively unknown food for many, but one you'll be happy you tried!
Print
Rate
Ingredients
1

cup

Buckwheat

2

cups

Water

½

tsp

Salt
Instructions
Place your buckwheat, water and salt into a pot.

Bring it all to a boil, then turn it down to a simmer. Place a lid on top and cook for 20-22 minutes.

You should be able to fluff the buckwheat with a fork once it's cooked!
Nutrition
Calories:
146
kcal
|
Carbohydrates:
30
g
|
Protein:
6
g
|
Fat:
1
g
|
Saturated Fat:
1
g
|
Sodium:
297
mg
|
Potassium:
196
mg
|
Fiber:
4
g
|
Calcium:
11
mg
|
Iron:
1
mg