Foul Mudammas is said to be one of the healthiest foods you can come across.
Also known as Ful mudammas or ful medames, this dish is a staple in the country of its origin – Egypt.
Made from dried fava beans, also known as broad beans, foul is normally eaten for breakfast.
This popular bean dish is enjoyed throughout the Middle East for breakfast.
What is Foul Mudammas?
Foul Mudammas is a stew of cooked fava beans served with olive oil and topped with a variation of tomato, onion, chopped parsley, garlic and lemon.
It consists of reconstituting dried fava beans and then cooking them down over medium heat until they are soft.
It's a classic Middle Eastern breakfast.
I alway prefer to make this dish with fresh fava beans but you can also use prepared beans found in a can.
It's a pretty decent alternative but I recommend soaking the beans yourself.
It doesn't take very long to assemble and then you can just leave them to soak.
Minimal effort!
Then using a potato masher, they are crushed until they have the consistency of refried beans.
Garlic can be added, along with fresh lemon juice, tomato, and cumin if you would like.
If you like your food spicy, you can add chopped chili peppers as well for a kick!
It is then topped with olive oil and chopped onion to finish.
You can even add chopped boiled egg if you like.
This is one of the healthiest most nutritious breakfasts you will find during your world travels.
Just in case you're wondering, it's pronounced fool.
It really is one of my favorite breakfast dishes to have due to its simplicity and flavor profile.
You always feel like you've had a hearty meal afterwards and definitely don't feel full until lunchtime.
How to Make Foul Mudammas
Foul mudammas is an incredibly simple dish to make.
First, soak the dry fava beans in a bowl of water overnight.
The following day you will notice that beans have plumped up.
Now they are ready to be drained in a colander.
Put drained beans into a pot with a heavy bottom and fill the pot with water to cover beans plus a little extra.
Bring the beans to a boil and turn down to a simmer.
Simmer them for several hours until beans become soft.
You can just leave them on a low heat whilst you go about your day.
You may need to add more water.
Near the end of their cooking, add chopped garlic for some flavor.
Once the beans have softened, use a potato masher to crush the beans to help thicken the mixture.
You will have a combination of mashed, semi mashed, and unmashed beans.
This is the best way to serve the dish.
It is also best served warm with some extra toppings for a fuller flavor.
Start by sprinkling some cumin all over and then drizzle some olive oil all over.
Finally, add some chopped tomatoes and green onions for a little crunch.
Use warm pita bread to scoop out and eat!
Where to Find Fava Beans
Fava beans are also known as broad beans.
They are not a common ingredient found in the States.
However, you'll find it's a staple in more Arab households.
Also one cup of these beans has 13 grams of protein and only 200 calories, so it really packs a punch and will keep you full longer.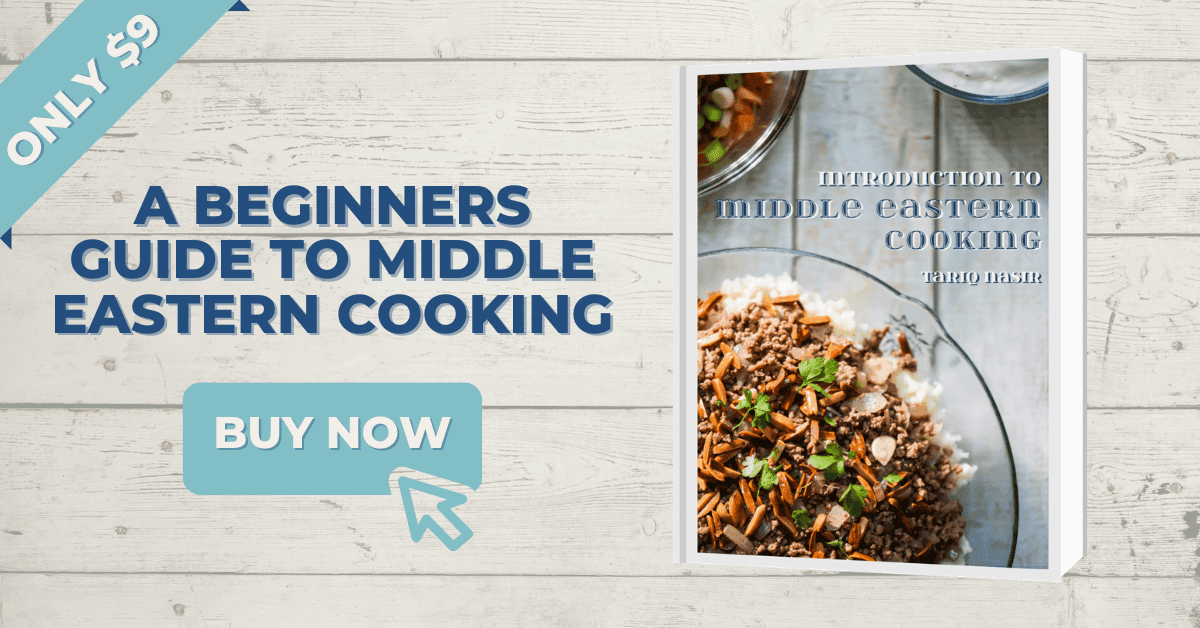 If you struggle to find them at your local grocery store, your best bet is to try a farmers market.
Their growing season runs from mid-Spring through to late Summer.
So plenty of time to enjoy them!
There are two kinds: fresh whole beans that need soaking, or ones you find in a can.
Canned food has never jumped out to me but when it comes to beans, I find it a good time-saving alternative.
How to Serve
The best way is to serve in a bowl that everyone can share from.
Place the beans in a bowl and then add your fresh ingredients on top.
My go-to fresh ingredients to add are chopped onion and tomato, with a little parsley.
If you like spice, you can chop up some hot green pepper and throw some of that on there as well.
The best way to eat foul is with warm, toasted pita bread.
Break a piece off and scoop up some goodness, making sure to get some of those delicious toppings on.
Things you can serve along with foul for breakfast are hummus, falafel and frittata.
How Long Will It Last?
Foul will keep in the fridge for a week comfortably.
Just store in an airtight container.
To reheat, place it back in a pan with a little hot water.
Heat slowly and stir.
Depending on the texture, you can add more or less water.
Foul can also be frozen if you want to keep it even longer.
It should keep for at least 3 months in the freezer.
Tips for Making
Make sure that the beans are cooked well, otherwise they'll be tough and not very good to eat.

If you want a more spicy garlic flavor, put it in at the end. If you like a more mellow garlic flavor, put it in at the beginning.

For a creamier foul, add a little extra olive oil whilst cooking.
Print Recipe
Foul Mudammas Recipe
Foul Mudammas is a stew of cooked fava beans normally enjoyed at breakfast.
Category:
Breakfast, Mezze
Ingredients
2

cups

Dried Fava Beans

soaked overnight

4

Garlic Cloves

chopped

1

Onion

chopped

1

Tomato

chopped

Cumin

pinch

1

Lemon

juiced

Salt

to taste

Pepper

to taste
Instructions
Cover beans with fresh water in a heavy bottomed pot.

Bring to a boil, then turn to a simmer.

Cook until beans have softened, add more water as needed.

Add garlic, and cook until soft.

Mash with a potato masher and stir until thick.

Serve warm with a sprinkle of cumin, olive oil, and lemon juice.
Nutrition Per Serving
Calories:
142
kcal
-
Carbohydrates:
25
g
-
Protein:
10
g
-
Fat:
1
g
-
Saturated Fat:
1
g
-
Sodium:
7
mg
-
Potassium:
479
mg
-
Fiber:
10
g
-
Sugar:
3
g
-
Vitamin A:
148
IU
-
Vitamin C:
11
mg
-
Calcium:
50
mg
-
Iron:
3
mg