Melt in Your Mouth Cinnamon Cookies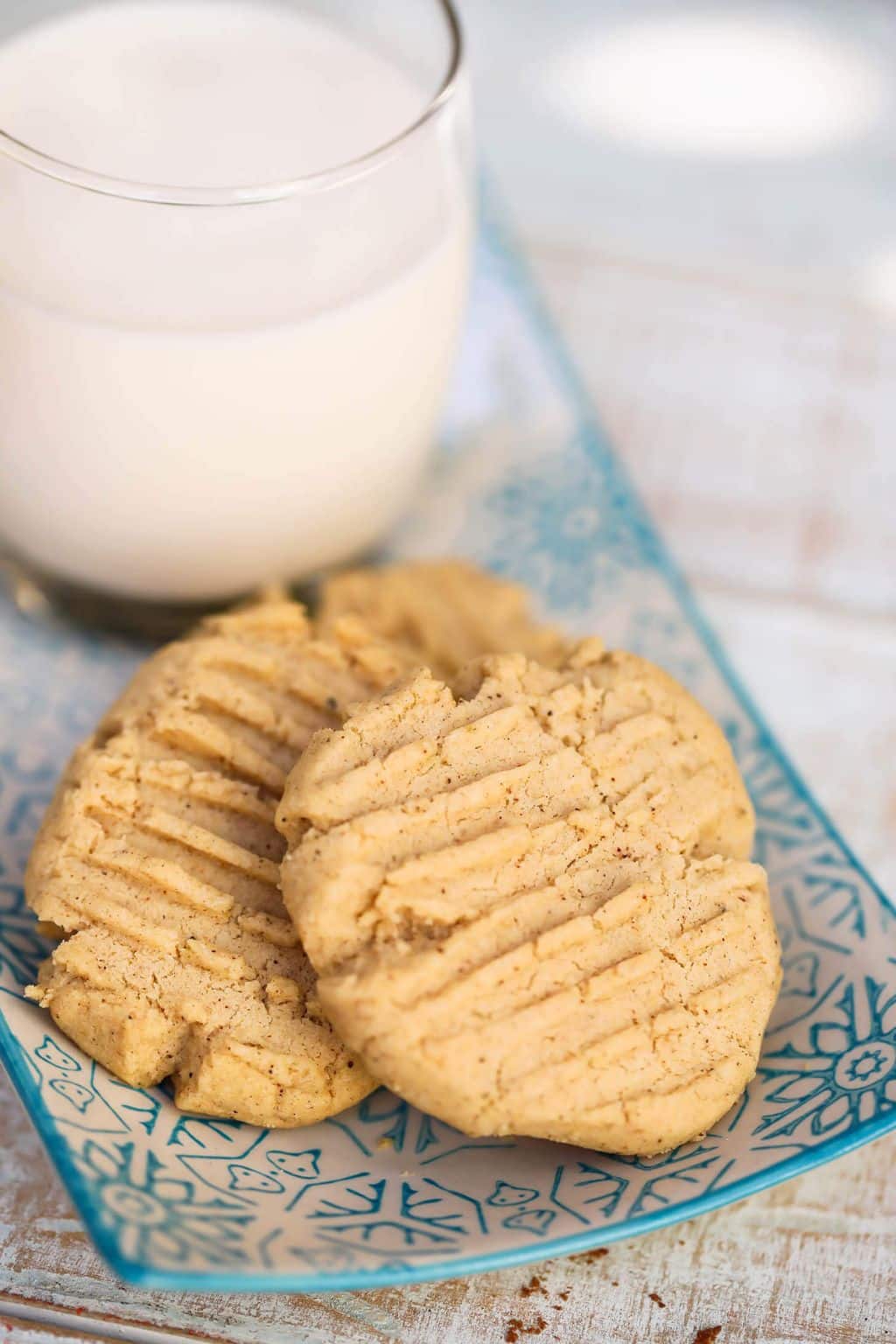 This beautiful shortbread dessert in the form of lovely cinnamon cookies will leave you asking for more.
Spice cookies always make me think about Christmas in the Middle East.
Mainly because that is the time of year this type of cookie is often baked.
Given Jesus came from the Holy Land, specifically Bethlehem, there are many Arab Christians living in the Arab world.
Christmas is a big time of celebration in the Middle East, just like so many other places around the world.
People come together over food to eat, and traditions to celebrate, like other countries that have Christian populations..
What are Cinnamon Cookies?
These are shortbread cookies with spice flavor that are somewhat crumbly, and will melt in your mouth.
Pure butter cookies do not have a flavor beyond butter and flour, and therefore rely on any flavor that's added.
It is no different here with a cardamom and cinnamon flavor added to give these butter cookies a lovely warmth.
Sweet, warm spices are a fixture in Middle Eastern cuisine, and this includes desserts and cookies.
How to Make Cinnamon Cookies
Preheat your oven to 350 degrees, which is a typical heat for cookie baking.
Cream the butter and sugar; add butter to the bowl of a stand mixer, then add the sugar.
Once the butter and sugar are well combined, add the cardamom and ground cinnamon.
Stir the baking powder and flour in a separate large bowl.
Add the flour mixture to the sugar mixture a quarter cup at a time, mixing well in between.
Make round ball shapes with the dough, place them on a parchment paper lined baking tray.
Press down on the dough balls using a fork making indentations like you would for peanut butter cookies.
Place in the oven and bake for 15 minutes or until the edges are lightly golden brown.
Allow the cookies to cool to room temperature before you serve them.
Different Flavors to Try
Some variations on this cookie are with the addition of chocolate chips, chopped pecans, with added egg and vanilla.
Roll in cinnamon chips, giving the cookies an additional burst of cinnamon flavor.
Try brown sugar and cinnamon in place of the white sugar, then chill the dough before baking.
Mix in ground cloves, allspice, with caramel chips for a very spicy, exotic, and unusual cookie.
Roll the cookie balls in a cinnamon and sugar mixture to add sweetness and intensity to your cookie.
Can you Freeze Cinnamon Cookies?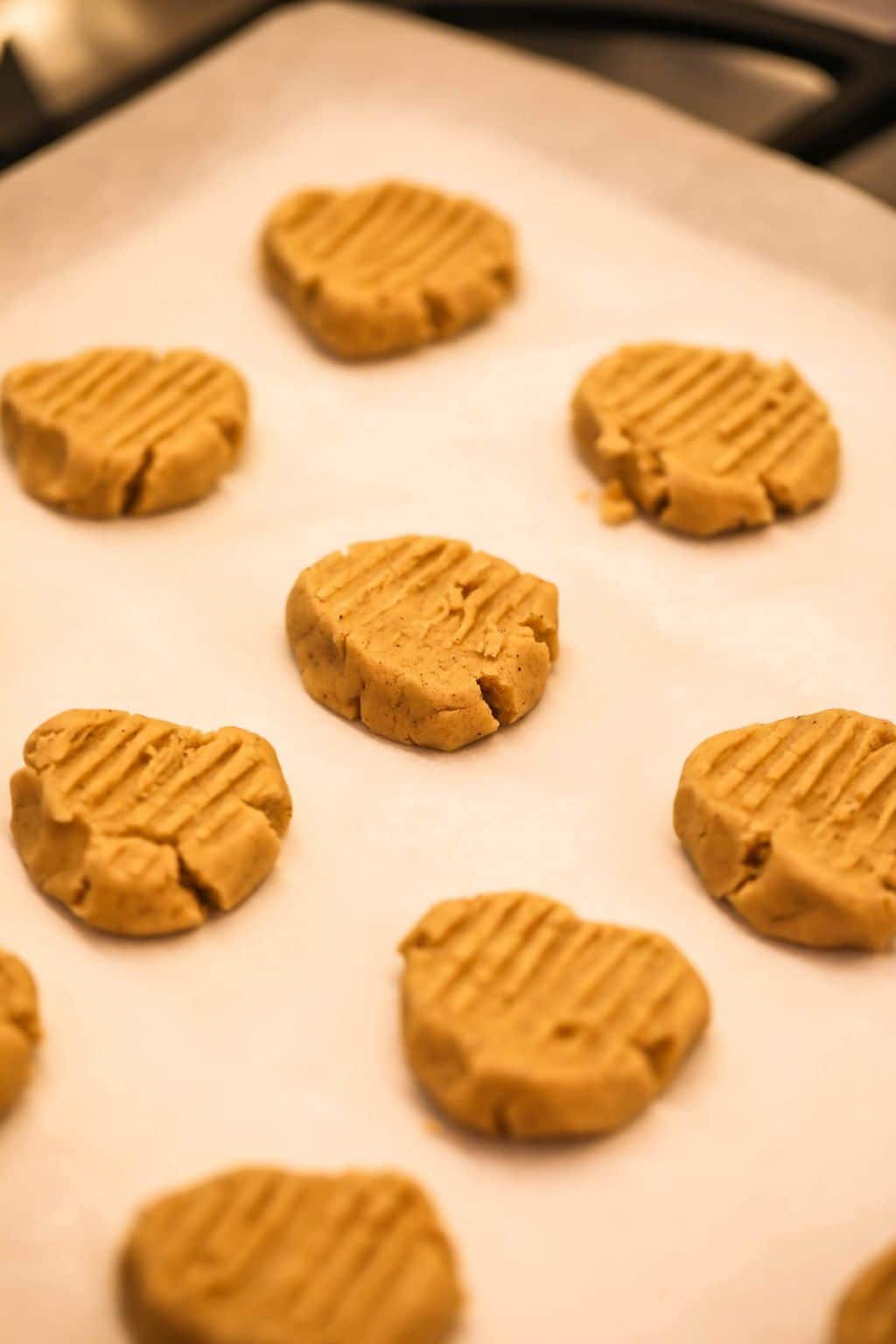 The answer is a simple yes, you can freeze these cookies with good results for up to three months.
Place the uncooked balls of cookie dough on a parchment paper lined tray and press with a fork to flatten.
Place the baking sheet into the freezer for at least 30 minutes.
As soon as the cookies are frozen, remove them and place in an airtight container in the freezer.
When ready to bake, place the cookies on a lined baking sheet, and place frozen into the preheated oven.
Add a few minutes of baking time to make sure the cookies are cooked through.
For freezing baked cookies, place and freeze them in the freezer in a single layer, then transfer to an airtight container.
To thaw, it is very important to remove the frozen cookies from their container.
Place them on a paper towel lined plate in a single layer to absorb any moisture.
These cookies will remain good at room temperature for two to three days, and about ten days covered in the fridge.
Tips for Making
It's important not to overbake these cookies otherwise they will become too crumbly.

Once the edges become lightly browned, the rest of the cookie will remain somewhat pale in color, they should be done.

If you find the dough a bit sticky, hard to roll or difficult to work with, refrigerate for ten minutes.

Try rolling the cookie balls in powdered sugar before pressing with the fork into cookie shapes.

Roll this cookie dough between two sheets of wax paper if you want to use shaped cutters for festive cookie shapes.

Drizzle the baked, and cooled cookies with powdered sugar icing for an additional sugary taste.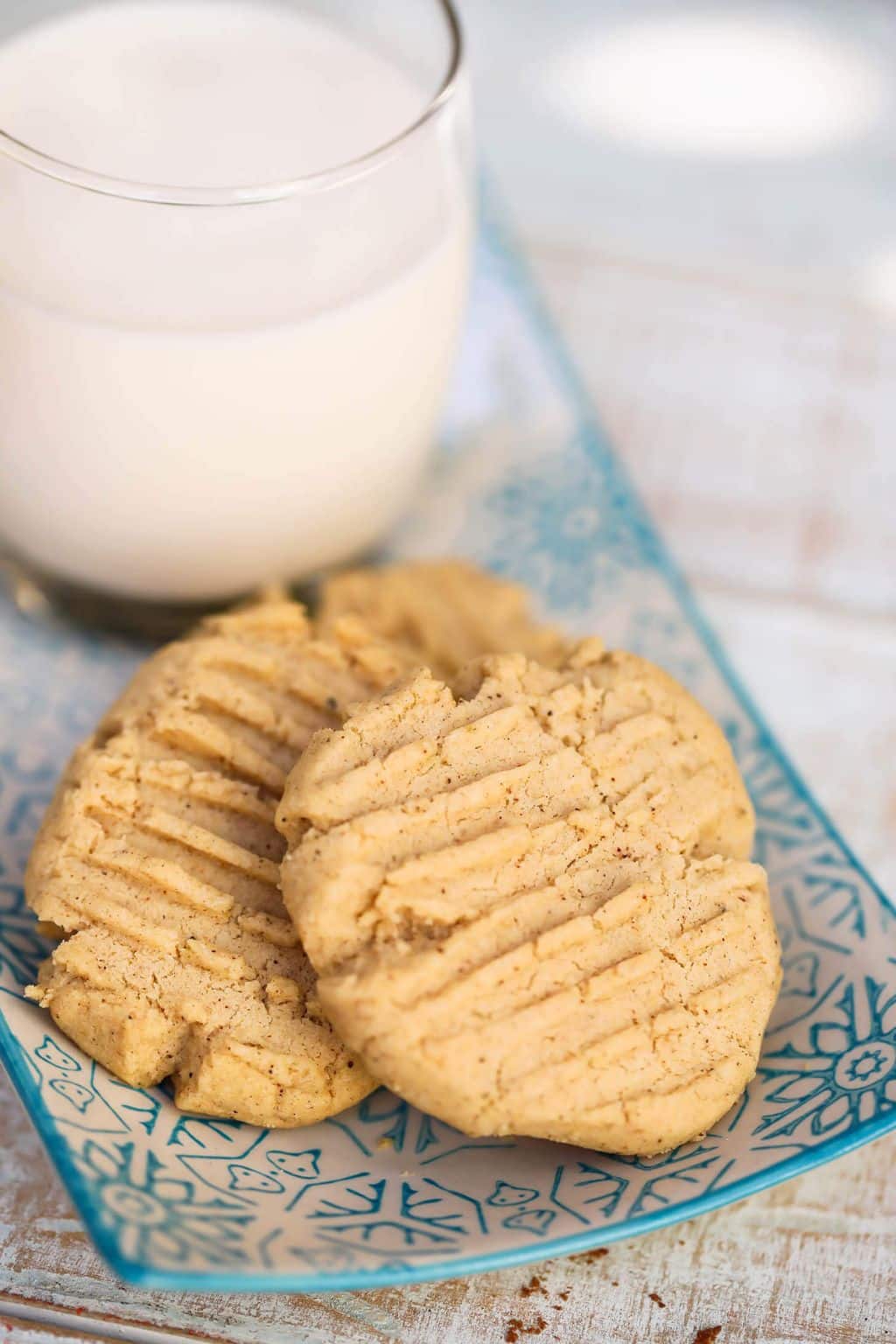 Cinnamon Cookies Recipe
This beautiful shortbread dessert in the form of lovely cinnamon cookies will leave you asking for more.
Print
Pin
Rate
Ingredients
¾

cup

Butter

softened

½

cup

Sugar

½

tsp

Cardamom

1½

tsp

Cinnamon

2

cups

Flour

1

tsp

Baking Powder
Instructions
Preheat the oven to 350ºF (175ºC).

Cream the butter and the sugar in the bowl of a standing mixer.

Mix the baking powder with the flour. Set aside.

Add the cardamom and cinnamon to the butter mixture, and mix well.

Add the flour mixture one heaping tablespoon at a time, until well incorporated.

Shape dough into balls and place on a parchment paper lined tray.

Flatten cookies using a fork to mke ridges.

Place in the oven and bake for 14 minutes.
Nutrition
Calories:
158
kcal
|
Carbohydrates:
19
g
|
Protein:
2
g
|
Fat:
9
g
|
Saturated Fat:
5
g
|
Cholesterol:
23
mg
|
Sodium:
77
mg
|
Potassium:
51
mg
|
Fiber:
1
g
|
Sugar:
6
g
|
Vitamin A:
266
IU
|
Calcium:
21
mg
|
Iron:
1
mg